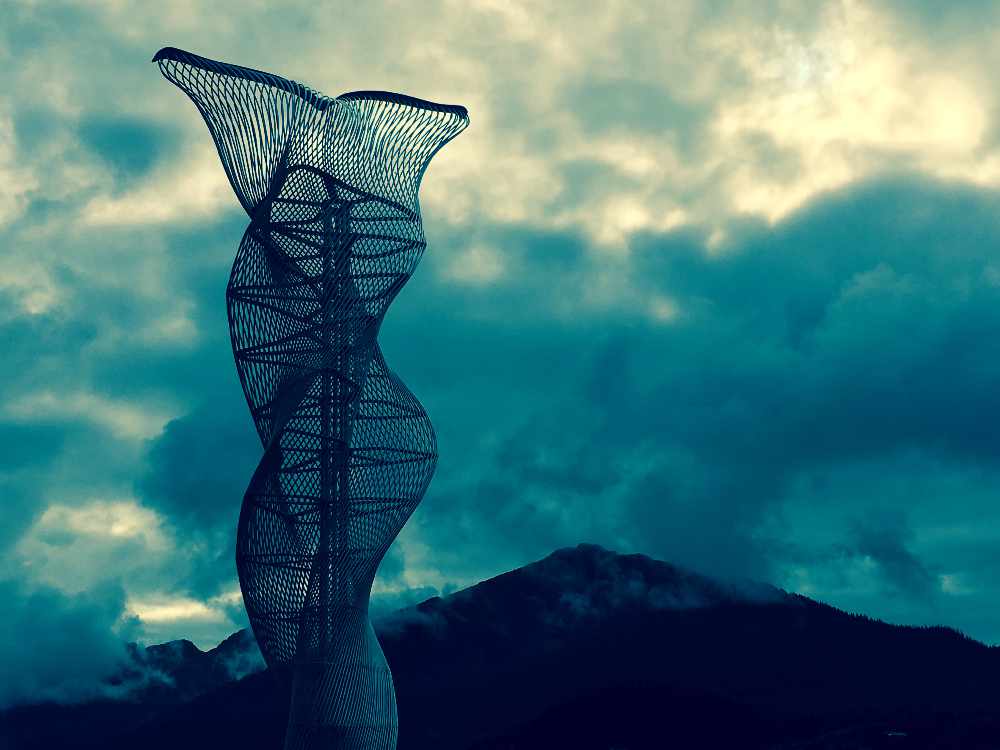 Juneau, AK (KINY) - Walking along the docks in downtown Juneau is about to be a little more interesting. After about five years of public works, some new sculptures are being erected.
Known as the Aquileans, these new abstract pieces will not only liven up the dock area during the day, but they also light up at night. This came as a result of the city's 1% for Art Program, Garten was chosen by a panel back in 2014.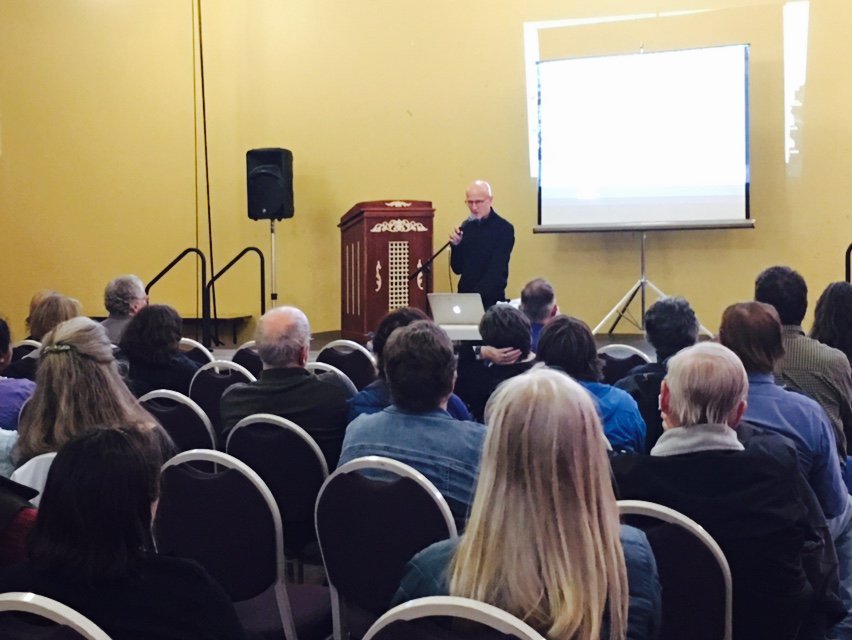 Wednesday evening the JACC hosted a talk for the artist of these sculptures, who addressed those gathered about his life and his work. Nancy DeCherney, the executive director at the JACC, expressed her excitement about the project,
"It's so exciting to see the waterfront taking shape, between this and the whale statue, its just making the waterfront downtown beautiful."
After the presentation, we caught up to Cliff Garten, the artist of these pieces. Garten is interested about the idea of taking everyday infrastructure and making it more interesting for pedestrians.
"I call it the expressive potential of infrastructure. When we build certain bridges we kind of get it right, but we don't really look at things like water systems or highway infrastructure. We don't look at those things as a way to express who we are, or celebrate the good things about where we live, or as an opportunity to see something interesting on the way to work rather than just the base and mean functional aspects of getting to work."
We also asked him how he thinks these pieces will impact those who see them.
"Positively. I think it really makes the sea walk. These sculptures are going to operate in series along the whole line of the sea walk where the cruise ships come in. It's going to really give it a character that it didn't have. These are going to really make it a place. It gives it an identity at the pedestrian scale."
Garten's work has been featured in several major cities, he has also won several awards.