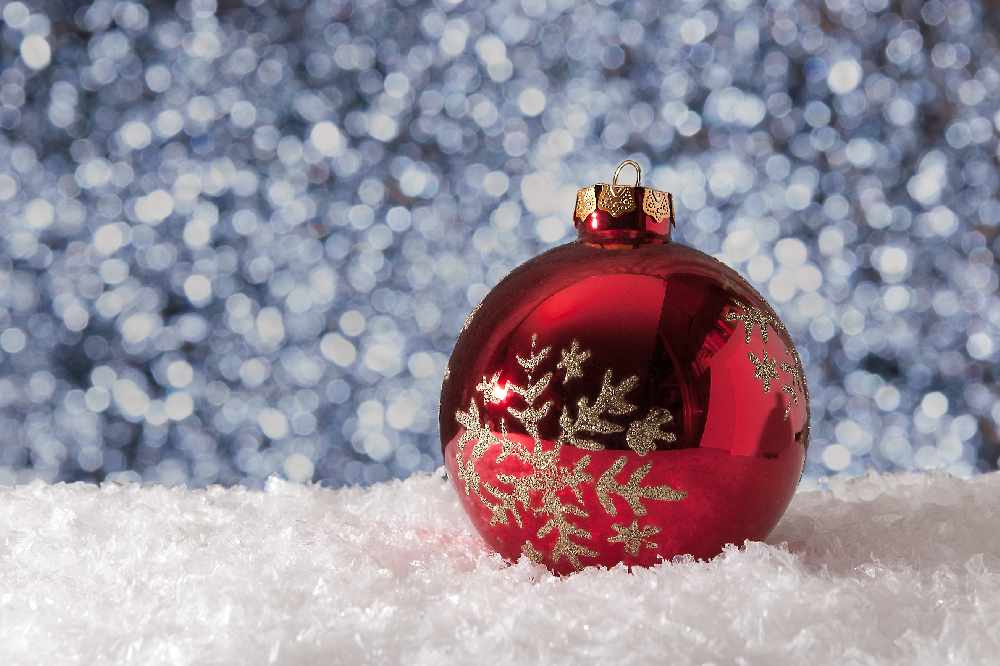 Juneau, AK (KINY) - The Juneau Downtown Business Association have released their plans for a fun-filled holiday season.
Black Friday can be a bit nutty with shoppers scrambling to find the best deals on gifts for the holidays. However, the Downtown Business Association is looking to bring a more relaxed touring of the downtown area for Black Friday with their "Donuts and Deals" event, as well as several others through the holiday season.
Starting at 8am on Friday morning, shoppers will be able to pick up a treat and some savings. Participating shops will be offering free donuts and shopping promotions. This event kicks off a whole month of events hosted by the Downtown Business Association with things like Small Business Saturday specials, the Annual Downtown Gallery Walk, and Kids' Day Downtown, just to name a few.
Here are the participating businesses for "Donuts and Deals"
Shoppers can look for "Donuts & Deals" flyer on the doors of participating businesses including:
FRONT STREET
• Alaska Robotics
• Annie Kaill's Gallery -- will have a "deal jar" with discounts to draw for discounts - 5%-25% or a gift from them!
• Juneau Drug – receive 15% off any gift and boutique item only
• Sealaska Heritage Gallery
• Hearthside Books -- 20% off Juneau Recaptured Pre-orders; 20% off Holiday boxed cards; free Book Lovers Calendar with purchase of $25.00 or more.
FRANKLIN STREET
The Senate Building
• Bustin' Out Boutique -- 8AM -9AM 30% off store wide. 9AM-10AM 20% off store wide. 10AM-Close 10% off store wide. First 10 purchases get a gift with purchase. They''ll also have grab bags of bras and panties. The Sale rack will be 50% off that day and other special prices around the store.
• The Bear's Lair -- 30% off purchases 8-9am. 20% off purchases 9-12 PM. Drawing for Gift Certificates.
• Juneau Artists Gallery
• Boheme
• Harbor Tea & Spice -- Buy 1 essential oil (15mil) and get 50% off an aroma bracelet or 25% off an aroma necklace. Buy 1 teapot and get 1 ounce of selected tea free. Buy 1 infused oil or vinegar and get 50% off a spice blend jar.

Juneau's Imagination Station -- Draw a coupon at check out and save 5%-50%. It's the luck of the draw! Also, the first 25 people in the door will receive a free bag of stocking stuffers worth $20 or more!

Trove -- Doorbuster Special – 8:00-10:00am 50% OFF any full priced item. *Restrictions Apply. 10:00am-6:00pm 50% OFF Winterwear – hats, gloves, scarves, socks

SEWARD STREET
1. Rainy Retreat Books - spend $25, get a $5 gift certificate
2. Shoefly – with coffee service! Check out the GIFT IDEA BUFFET and get Black FRY-YAY deals. 25% off men's shoes, excluding slippers. $15, $20 and $25 Mystery Shoe Bags from 8am-10am (or while supplies last), One-Day-Only Special SHOP LOCAL Collection with up to 60% off Original Downtown Dames -- 8am - 10am: 50% off; 10am - 11am: 35% off;11 am - 6pm: 25% off *Discount excludes locally made artwork/jewelry*
3. Silverbow Inn -- Weekend Staycation special - night at the Silverbow and a 3 course dinner at Salt. $199. Winter season weekends.
For more information, contact Dana Herndon at 907-523-2324 or downtownjuneau@gmail.com
This is just the start of a jam-packed holiday season, as there will be tons of other events held throughout December.
Here is the list of those events via a press release:
Downtown Business Association Holiday Events
For a list of participating businesses for each event, visit: www.downtownjuneau.org/events

11/24 – Donuts & Deals Black Fry-Day Event

11/25 — Small Business Saturday
Support our downtown neighborhood businesses on this nationally-recognized day. Last year 95 million shoppers across the country went out to shop at small businesses*. Load up on holiday gifts locally and have fun doing it! *2015 data collected from stores that participated in Small Business Saturday nation-wide.

12/1 — Annual Downtown Gallery Walk – 4PM – 9PM
Come downtown for some holiday cheer with hundreds of your friends and family. Get ready for some fun on Front Street with DJ Manu, a warming hut with hot chocolate and live entertainment! Stores will be open late. It's the perfect time to come downtown for the start of the holiday season!
***We'll have a FREE Parking Circulator thanks to Juneau Tours and Juneau District Heat! You can park in the Juneau District Heat vacant lot near the Buoy Deck and will have the Trolley pick you up and circulate you throughout downtown from 4 PM – 9 PM.

PARKING OPTIONS:
• Cruise Ship Terminal Lot [across from Alaska T-Shirt Co.] – FREE
• Centennial Hall parking lot [FREE after 4:30PM]
• Public Library Parking Garage
• Parking garage behind bus terminal
• Franklin lot near the Baranof Hotel
• Street parking -- first come, first served
• Twisted Fish parking lot
12/16 — Kids' Day Downtown!
This shopping day is just for the kids! Participating stores will have special sections that are kid budget friendly so they can pick the right gift for friends and family.
Juneau's Imagination Station -- We will have an ornament making station set up. Kids can make ornaments to us as package toppings or as gifts. Also, free gift wrapping to make mom, dad, or siblings gifts sublime!
The JACC
Shoefly -- We'll have two "make a fashion gift" stations, for $5-10 (depending on materials) kids can make a gift. We'll have a free "gift card" making station.
Hearthside
Trove
Annie Kaill's Gallery
Rainy Retreat Books -- have selected kids used books 50% off (most prices will be from $0.50 to $2.00)
Juneau Drug – coloring table and a coloring contest. They'll also have cookies and hot chocolate.
Sealaska Heritage Institute Gallery
Juneau Artists Gallery
Downtown Dames -- kids can make their own holiday cards!
Trove
Bustin' Out Boutique -- a new kid's budget area!
12/17 – 12/24 — A Gift in Hand is Worth Two on the Way
Check out what you can get locally at the last minute ~ which is pretty much all you could possibly ever want and need. Need help picking the right gift? Participating local shops host gift registries and store size info. They also offer helpful, kind service and suggestions that will bring a twinkle to your gift recipient's eye! Plus, extended shopping hours that last all week.

Participating stores:
Juneau's Imagination Station
Bustin' Out Boutique
The JACC
Shoefly -- Complimentary gift wrapping, style advice, wish list items, and lots of good cheer.
Hearthside
Annie Kaill's
Rainy Retreat Books -- free gift wrapping
The Bear's Lair
Juneau Drug – 15% off one gift item from the boutique area and free gift wrapping.
Sealaska Heritage Institute Gallery
Harbor Tea & Spice -- 5% off Wish List items. 5% off Holiday Gift Baskets.
Juneau Artists Gallery
Downtown Dames
Trove -- Hot Cider and Always offers Free Gift Wrapping.
Alaskan Brewing Co. Depot
The DBA also included some of the downtown holiday hours in their release.
RESTAURANT/BAR HOLIDAY HOURS:
Thanksgiving
• TK Maguire's -- 10am-4pm Buffet only

Christmas Eve
• The Hangar
• Pizzeria Roma
• The Triangle
• McGivney's Downtown – limited hours
• TK Maguire's -- 7am-2pm regular menu
• V's Cellar Door – closes at 2 PM

New Year's Eve
• TK Maguire's – open until midnight
New Year's Day
• The Hangar
• Pizzeria Roma
• The Triangle Club
• McGivney's
• V's Cellar Door – special menu