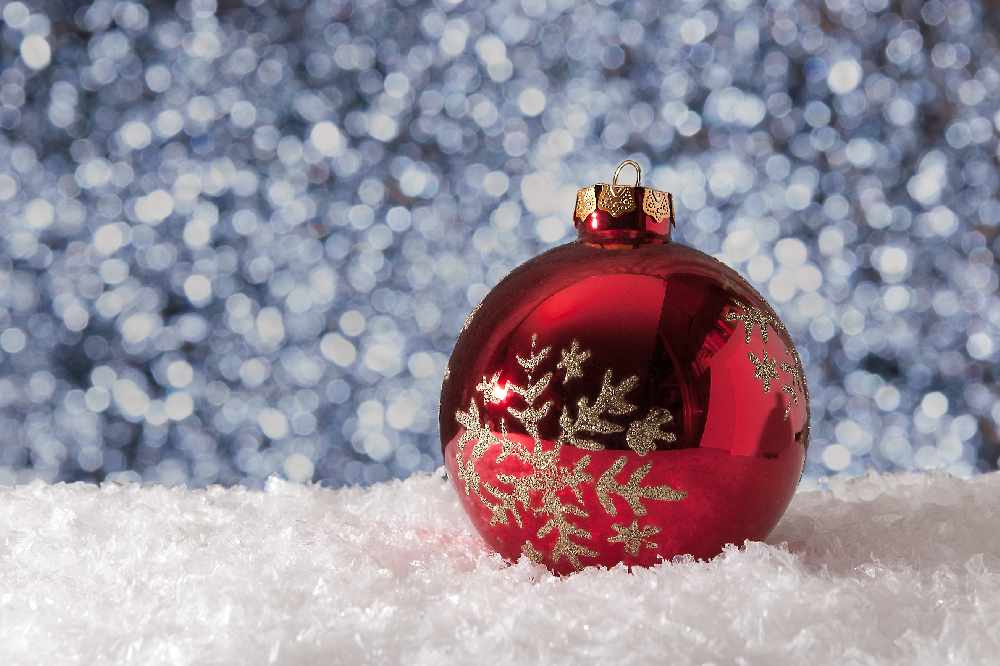 Juneau, AK (KINY) - The holiday season is starting to pick up in downtown Juneau with tons of events and opportunities to shop and enjoy the festivities. 
Starting off on Friday (11/23) several downtown businesses are participating in a Deals and Donuts Black Fry-Day Shopping Extravaganza that will begin at 8 am. Shoppers will be able to pick up free doughnuts at participating locations and is a great way to get started before the Public Market opens at noon.
Deals and Doughnuts locations include:
Juneau Drug
Trove
Hearthside Books & Toys
Juneau's Imagination Station
Bustin' Out Boutique
The Bear's Lair
Annie Kaill's Gallery
Rainy Retreat Books
Downtown Dames
Ben Franklin
Shoefly
Harbor Tea & Spice
Foggy Mountain Shop
Heritage Coffee Roasting Co. Downtown Café
Juneau Artists Gallery
On December 7th (a Friday) the annual Gallery Walk will bring many Juneauites downtown to enjoy artwork, treats, and dancing. The Gallery Walk has traditionally been one of the biggest events for the DBA. It will start at 4 pm and go until about 9 pm with music on Front Street by DJ Manu. There will also be street vendors and several stores will be open later than usual.
There will also be a new DBA and JAHC Gallery Walk map that has all the participating locations, concerts, activities for kids, and more. Those looking to get around quicker can also take advantage of the free Trolley Parking and Downtown Circulator from Juneau Tours and Whale Watch.
PARKING OPTIONS:
Cruise Ship Terminal Lot [across from Alaska T-Shirt Co.] – FREE
Marine Parking Garage -- FREE after 4 PM
Downtown Transportation Center Garage -- FREE after 4 PM
North Franklin Lot (2nd & Franklin St.) -- FREE after 4 PM
Shoppers Lot (parking lot in front of DTC) -- FREE after 4 PM
Street parking — first come, first served
Then, on December 15th a Saturday, Kids Day will be celebrated downtown with a day of kid-friendly activities. Things start at 10 am and families are invited to bring their kids to help them purchase gifts that are friendly to kid budgets for friends and family.
Platypus Gaming, the group that runs the annual board game convention at the start of the year, will be hosting kid-friendly board games. Santa will be available for visits and photos in his workshop on the second floor of the Senate Building. Photos will be $5 and families will be able to take home digital files. Santa's Workshop will be open from 12 pm - 5 pm.
The Juneau Tours and Whale Watch Trolley will be in service for Kids Day as well from 11 am - 1 pm. The Trolley will drop people off near Trove, Juneau Holiday Village 2018, and the Senate Properties.
Participating Locations Include:
Juneau's Imagination Station
Juneau Drug
The Canvas at REACH
Trove
Bustin' Out Boutique
Annie Kaill's Gallery
Hearthside Books & Toys
Downtown Dames
Shoefly
Alaska Robotics
Ben Franklin
Lastly, December 16th through the 23rd has been deemed Panic Week. The DBA is inviting people to get their last-minute gifts downtown.