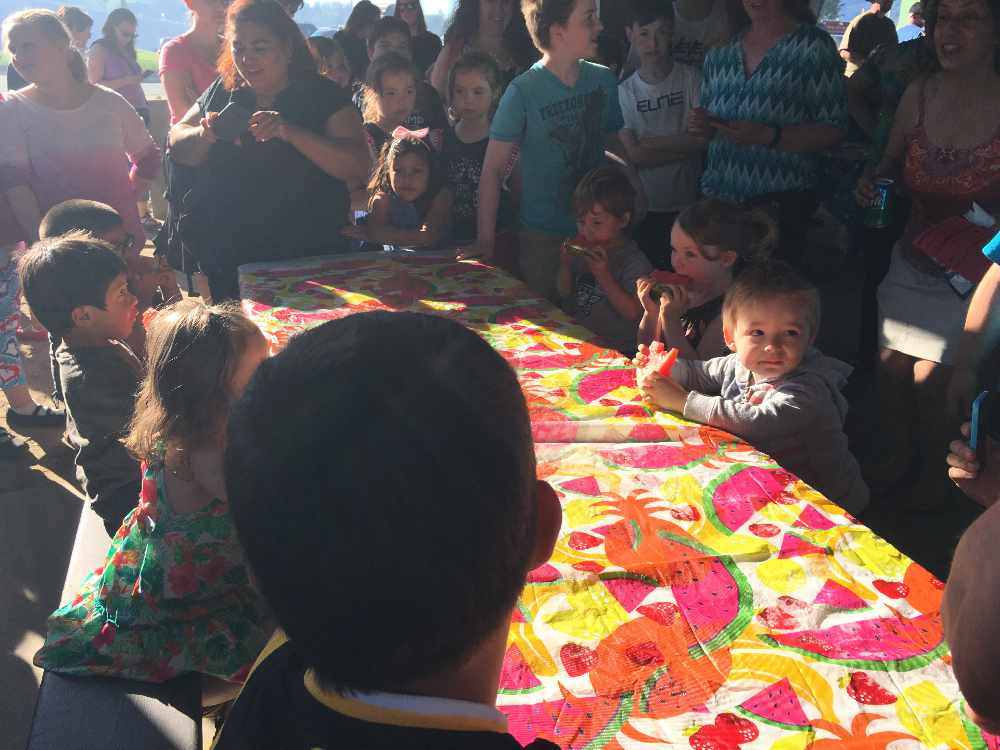 Juneau, AK (KINY) - The community was invited out to Savikko Park to celebrate the 4th of July holiday in a family-oriented way.
A picnic was held at Sandy Beach where anyone could swing by, grab a meal, and enjoy the park. There were also a few events held for the kids like the watermelon eating contest and the sand dollar hunt. While these were very children-centered games, a few adults did jump in at the end to see who could eat a slice of watermelon the fastest.
We talked with Maggie Swanson, who is the Program Chair of the Douglas 4th of July Committee. She was impressed with how many people came to the picnic.
"This has been an absolutely fabulous turnout. We've seen more people tonight than many, many years."
She also wanted to thank those involved with making this happen.
"This picnic was sponsored by the Douglas 4th of July Committee and Douglas Volunteer Fire District. They were doing the grilling and we have to give a big shout out to them because they were in the heat cooking up the food."
The 4th of July has a unique history in Juneau and Douglas. It was shifted around a bit to accommodate the workers in the mines.
"The Committee has been doing this for 120 years. This was a mining community and the miners only got two days off through the year, Christmas and the 4th of July. If we did fireworks the night of the fourth, they wouldn't get to see them because they have to go to work at 12:01 on the fifth. This is why the fireworks are done on the evening of the third."
"This gives them all of the fourth to celebrate with their families and we in Douglas think that it's all about the families and the kids. That's why we do what we do."