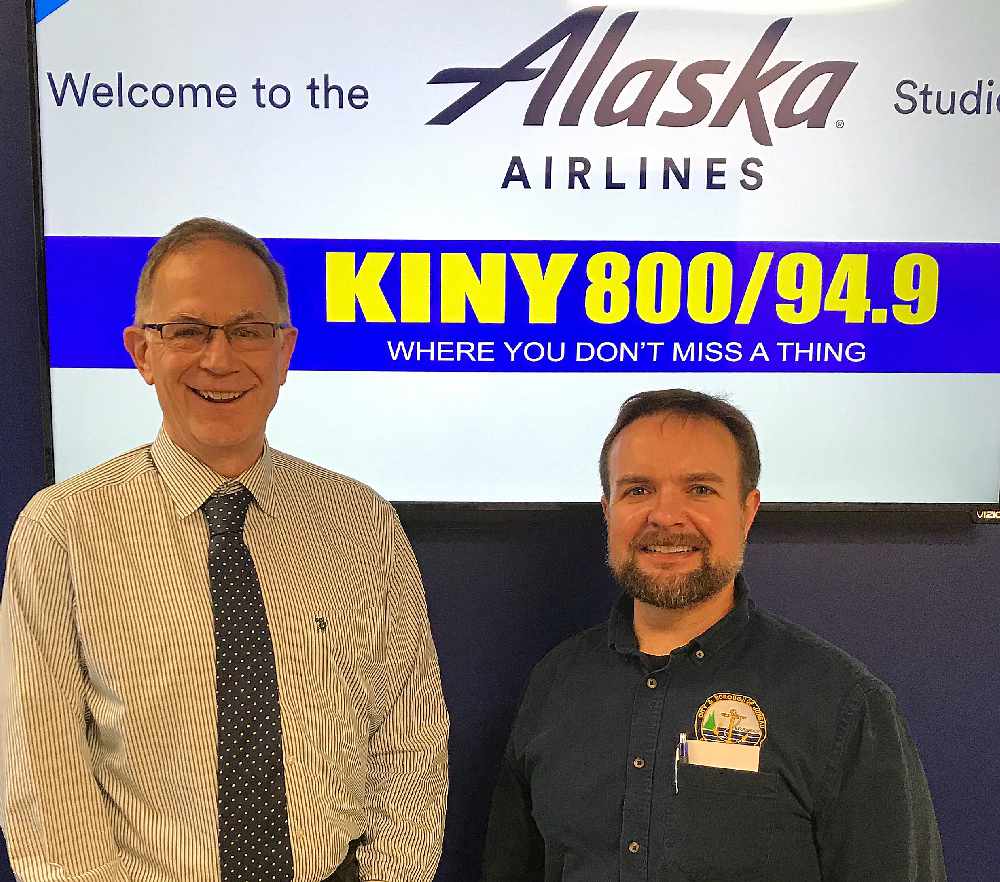 Juneau, Alaska (KINY) - The CBJ Docks and Harbors Department is preparing for the start of Juneau's cruise ship season with the arrival of the first big ship of the season Sunday morning.
Top staff outlined those preparations on Action Line.
Scott Hinton is the Port Operations Supervisor. He said fifteen seasonal staff members were brought on earlier this month to assist in preparations. They've been busy cleaning up the docks. He said they consider themselves ambassadors for Juneau as they welcome the tourists to town.
His staff is also charged with ensuring security for the cruise ships.
Port Director Carl Uchytil said they conducted their pre-season meetings Tuesday. Those meetings are held with downtown cruise ship dock transportation companies; downtown vendor booth permittees, and Statter Harbor operations.
Uchytil said that probably the biggest takeaway from those meetings came during the one at Statter Harbor where members of the public voiced concerns about wakes created in the harbor.
The Ruby Princess is scheduled to dock at 9 Sunday morning.