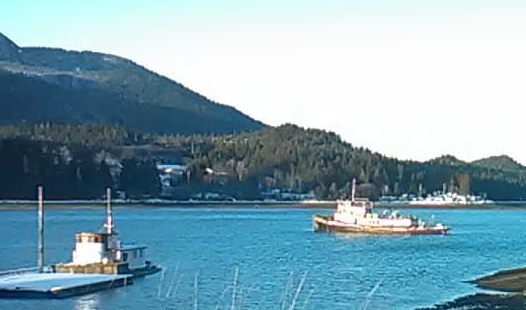 Juneau, Alaska (KINY) - The CBJ Docks and Harbors Department has a final resting place in mind for the defunct tug boat Lumberman.
Port Director Carl Uchytil said on Action Line they will apply for an EPA permit for offshore disposal of the vessel which is their first choice. If granted, he said the Coast Guard would oversee the disposal.
"We found a location that has been used previously in the Gulf of Alaska at 13-hundred feet to a mud bottom that we think is appropriate for deepwater scuttling."
The port director said one of the first things his seasonal staff when they begin work this Spring is to remove garbage from the vessel.
Uchytil added that he has talked to the CBJ Law Department about sending the owner a bill for expenses incurred by the department.