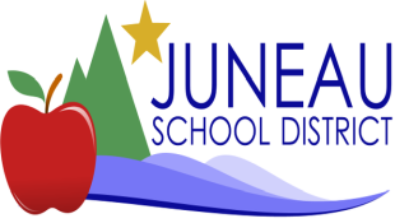 Juneau, Alaska (KINY) - The Juneau School District will continue the selection process for a new Mendenhall River Community School principal on Monday, April 29.
Joanna "JJ" Hinderberger will be interviewed at the school on Monday morning from 8 a.m. to 9 a.m. in MRCS Room 115. The interview is open to the public.
Hinderberger is currently finishing her second year as Principal at Eagle's View Elementary School in Unalaska. She also serves as district test coordinator, special education and English Language Learner coordinator for the Unalaska City School District.
She starting her teaching career in the Juneau School District at Sayeik: Gastineau Community School in 2012, completing her Educational Leadership Internship at Sayeik Gastineau and Juneau-Douglas High School Yadaa.at Kalé.
Hinderberger also served as Interim Assistant Principal at JDHS in 2016.
Hinderberger holds a Graduate Certificate in Special Education from the University of Southeast. She has a Master of Science in Educational Leadership and a Master of Arts in English Language Learning from Western Governors University. Her Bachelor of Arts in Early Childhood Education is from the University of Alaska Anchorage.

The school district initially interviewed candidates on Thursday, April 18 in open session at Mendenhall River Community School. That round of interviews did not result in a hire, so the position was re-opened to new candidates. An interview panel, which includes representatives from the school's certificated staff and classified staff, district administration and the Site Council, will conduct the interview.
Written public comment cards will be available and considered during the panel's deliberations. Hinderberger will also tour the school and meet with staff during her visit.