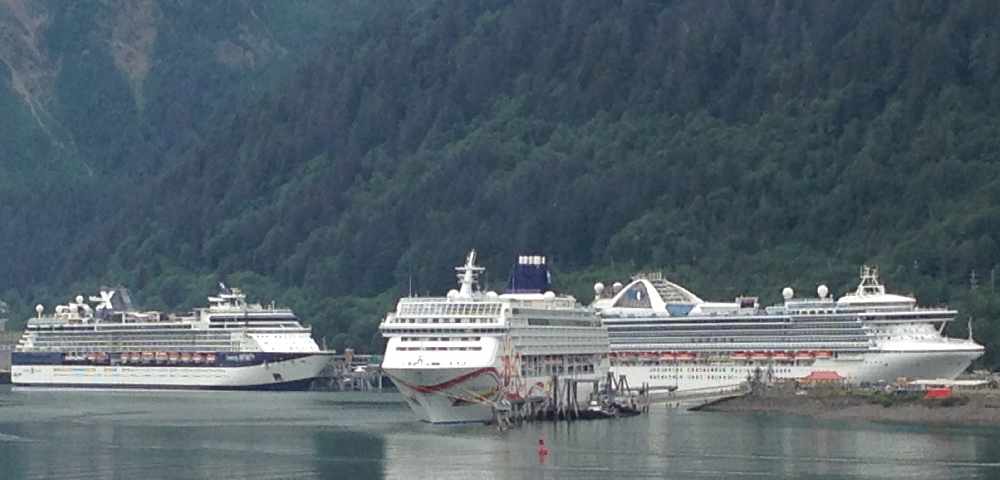 Juneau, Alaska (KINY) - The Juneau Chamber of Commerce and the Juneau Economic Development Council are receiving part of the $2 Million donation to the community from Norwegian Cruise Lines.
Chamber President Eric Forst talked about that on Action Line. "When the Assembly decided to decline NCL's offer of donating money to the city, we stepped forward right away and wrote a letter and said, hey, we think the chamber and or JEDC would be good for putting that money to use. We could still use that money in the community."
He said the funding will be used for a relief program for businesses affected drastically by the lack of cruise ships the last two years. Forst said they've been busy developing a program and are putting the finishing touches on that and hopefully will soon have more to say about how and when to apply and who qualifies.
Forst was asked if $800,000 is a sufficient amount to address the problem. "No, It's not. I mean I'll be honest with you, No, but will it go a long way and help a lot of people, absolutely."
News of the North spoke to the cruise line's executive vice president about the distribution of the balance of the funds. Howard Sherman said $1 Million will be handled by the Juneau Community Foundation. $100,000 will be donated to the arts park being built by the Sealaska Heritage Institute downtown. $50,000 dollars is going to renovation of Centennial Hall. The other $50,000 is going to renovate what Sherman described as an historic Catholic church.
Juneau City Manager, Rorie Watt, says the city is not engaged with the funding. "So we're just learning about updates along with everybody else. We're not part of the decision making." It was suggested in public testimony to the Assembly that the NCL donation be routed through the Juneau Community Foundation for distribution. The Assembly agreed and Watt says as a result City Hall is not party to those discussions.