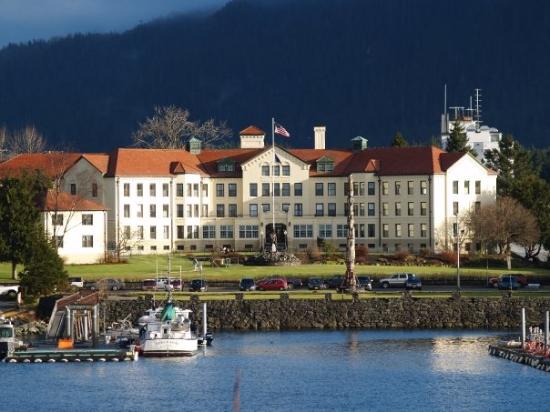 The Alaska Pioneer Home in Sitka.
Juneau, Alaska (KINY) - The Alaska Department of Health and Social Services will hold a public hearing across all six of the Pioneer Home locations on Tuesday, May 28 to address the issues surrounding Gov. Mike Dunleavy's proposed rate increases.
Oral or written comments will be taken at hearings regarding the proposed increases in fees at the Alaska Pioneer Homes.
The hearings will be held at the six Pioneer Homes and telephonically. The hearing will be held from 1 p.m. to 4 p.m. and may be extended to accommodate those present before 2:30 p.m. who did not have an opportunity to comment.
Those parties who would like to submit verbal comments at the hearing must be present by 2:30 p.m.
Those wishing to participate via email should send messages to alaskapioneerhomes@alaska.gov if they choose to participate from a non-Pioneer Home location. To participate in the public hearing in Juneau go to the Pioneer Home or call 1-888-227-5857.
Despite the fact that the Alaska House of Representatives passed House Bill 96 on a 35-to-4 vote, the bill is still sitting in committee in the Alaska Senate. The legislation would block rate increases and keep Pioneer Homes affordable by limiting future cost increases to match inflation.
The Pioneer Homes have been in operation since 1913.