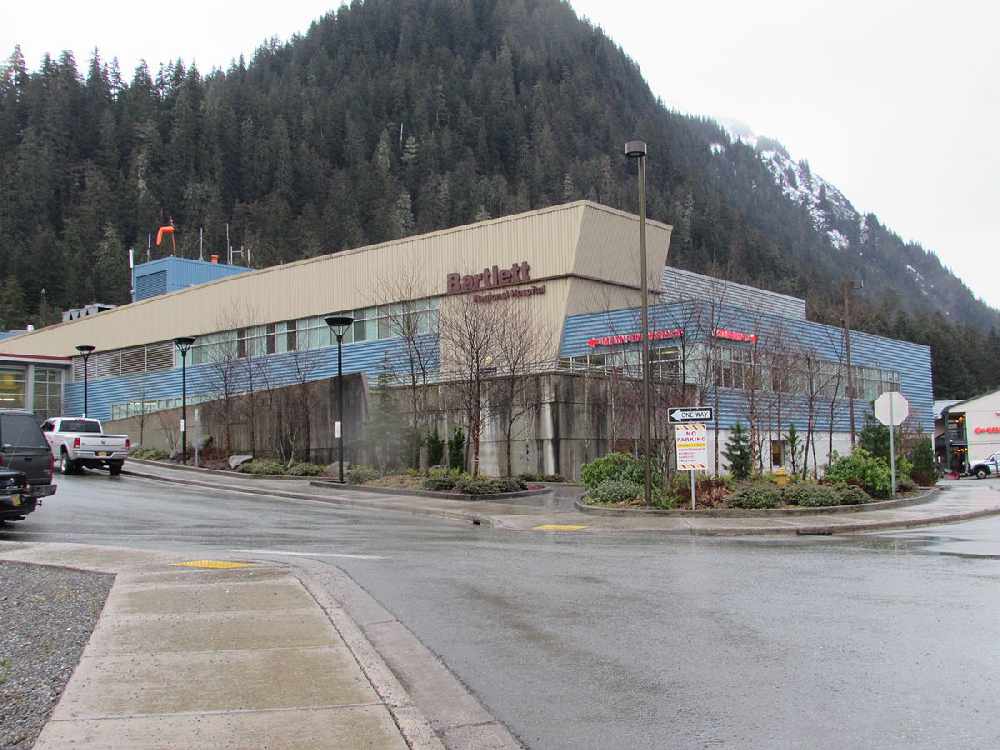 Bartlett Regional Hospital in Juneau.
Juneau, Alaska (KINY) - On Wednesday, the Alaska Department of Health and Social Services reported seven new resident COVID-19 cases in Juneau.
One of these cases is an employee at Bartlett Regional Hospital. This is the second employee at BRH to test positive for COVID-19.
The employee is not currently in the workplace and will only return to work after DHSS determines there is no further risk of transmission.
All BRH employees were notified Wednesday. Due to safety protocols already in place at the hospital, potential COVID-19 exposure is not widespread among BRH employees, and no patients were identified as close contacts.
BRH is taking all appropriate precautions to protect the health and wellbeing of patients and employees.
Cumulatively, Juneau has had 73 residents test positive for COVID-19 since March. Of those, 17 cases are active and 54 have recovered. A total of 40 nonresidents have tested positive for COVID-19; 29 of these cases are still active.
Individuals with active cases of COVID-19 are currently in isolation. Public Health Nurses in Juneau are keeping track of 26 close contacts.
Statewide, Alaska has had 2,192 cumulative resident cases of COVID-19 – 1,386 are active – and a total of 492 nonresidents.