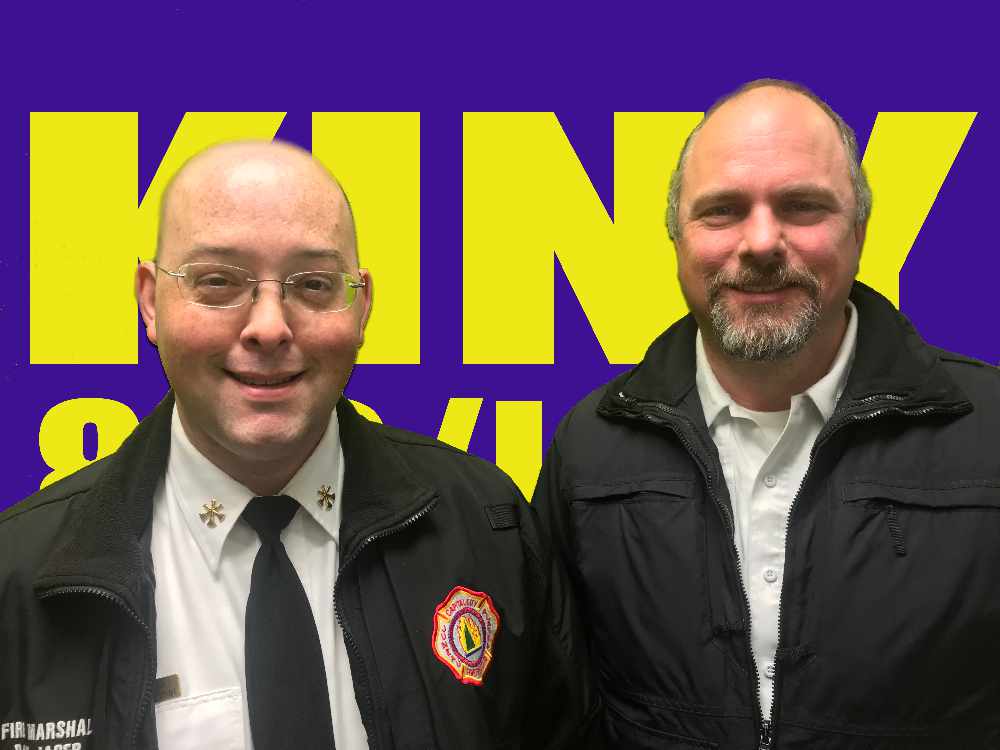 Fire Marshal Dan Jager (left) and the recently retired Deputy Fire Marshal Sven Pearson together on a previous Action Line
Juneau, Alaska (KINY) - With the retirement of Sven Pearson the position of deputy fire marshal for Capital City Fire Rescue is vacant.
Fire Marshal Dan Jager was asked on Action about the plans for filling the position. "In the short term, it's going to stay open and vacant through July 1. And then after July 1, it is undetermined if, when, or how that will be filled. So, a lot of unknowns right now."
When asked about the likelihood of filling the position from within the ranks, Jager said there have been a few members of the department expressing interest.
If they obtain permission to fill the position, Jager said they will have to revisit the job description to see if there's anything that needs to be changed. "We just have to see if we fill it, is it still valid what we have on paper for the job description, or does it need to be updated."
Pearson's last day on the job was Friday. He left for his retirement home in Hyder with his wife on Sunday.