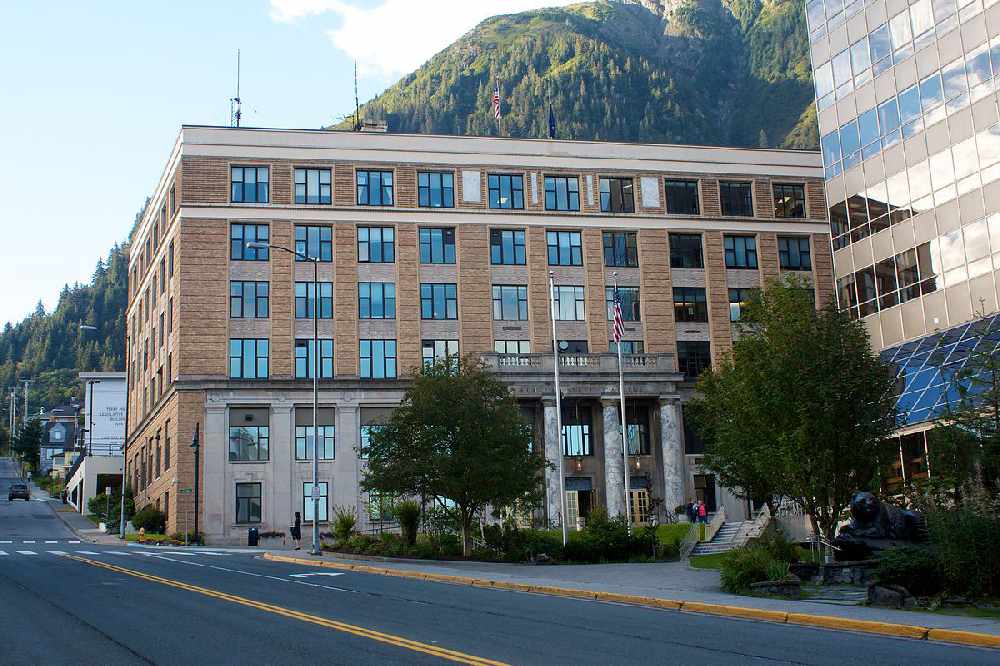 The Alaska State Capitol in Juneau.
Juneau, Alaska (KINY) - An Anchorage Democrat has filed to run in the race for House District 28, the seat currently held by Republican Rep. Jennifer Johnston.
Adam S. Lees filed a statement of candidacy with the Alaska Public Offices Commission on May 27.
Rep. Johnston, who has served in the House since 2017, is facing a primary challenge from two opponents. Republicans Ross Bieling and James Kaufman have both filed for her seat.
That sets up a three-way Republican primary election for District 28.
Lees has been in the media before when it comes to politics. In 2016, the news website Midnight Sun reported that he was alleged to have removed campaign signs belonging to Sen. Lisa Murkowski and Bieling. The Anchorage Press wrote an article in 2019 alleging Lees' connection to the early efforts of Recall Dunleavy supporters.
Phone calls to Lees' official campaign telephone number, as well as emails, were not immediately returned.