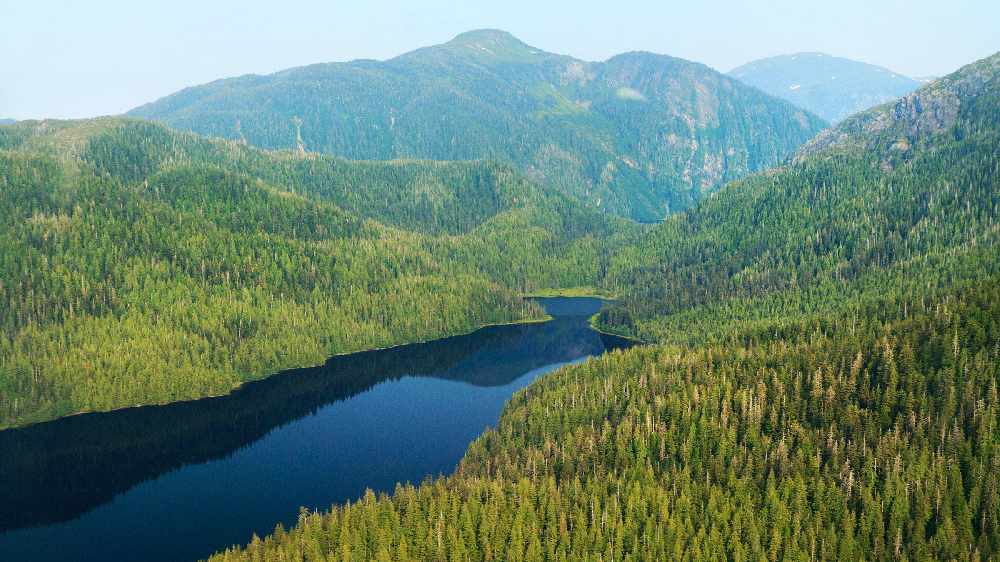 Photo of Tongass National Forest landscape provided by the U. S. Forest Service
Juneau, Alaska (KINY) - Environmental groups are seeking a delay in the issuance of a final environmental impact statement for the proposal that would exempt Alaska from terms of the Roadless Rule.
Dan Cannon, the Tongass Forest Program Manager for the Southeast Alaska Conservation Council, said there are two reasons for the request. "First is the investigation by the Department of Agriculture's Office of Inspector General of the use of Forest Service funds that the state spent on the Alaska Roadless Rule making process. "None of that money went to tribal cooperating agents and some of that money even went to the Alaska Forest Association which is a timber industry group. So we'd like to see the process delayed until that investigation is complete by the Office of the Inspector General."
The second reason relates to the coronavirus pandemic. Cannon said tribal governments have raised concerns about government to government consultation and how that process is ideally done in person. "With COVID-19 that process has been moved to virtual meetings and one thing that we've seen in a recent letter that nine tribal governments raised was a lack of intentional and robust conversations, that conversations were not sustained virtually, and lack of potential Internet resources for some of these communities."
Cannon said a Freedom of Information Act filing was made to gain the results of public comment on the draft environmental impact statement. He aid over a quarter of million people submitted comments to the Forest Service. "The total number of comments analyzed by the Forest Service showed that 96 percent of the commenters supported keeping Roadless Rule protections on the Tongass and less than one percent commenters favored exempting the Tongass entirely from the national Roadless Rule."
Cannon said the Forest Service tell him the timeline for issuance of the final EIS is timed for the end of this month or the beginning of June.