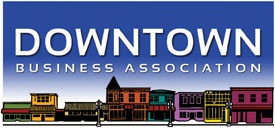 Juneau, Alaska (KINY) - The top officers of the Juneau Downtown Business Association expressed their gratification with a couple of actions taken by the Assembly this week while guests on Action Line.
One was the approval of the tax abatement ordinance to help spur the development of housing in the downtown area.
DBA Vice President Kenny Solomon-Gross had this reaction. "My feeling is that anything that would encourage people to get more housing downtown would be great." He added that's for anything that promotes downtown and get people downtown.
The Assembly also changed the sunset date on the emergency travel ordinance from May 26 to May 1. Association President Midgi Moore said she was grateful. She said the change puts Juneau in line with the state mandates and regulations which makes it easier for travelers to plan their trip to Alaska.
She said that it opens up another month of opportunity not only to tour operators but all Juneau businesses.