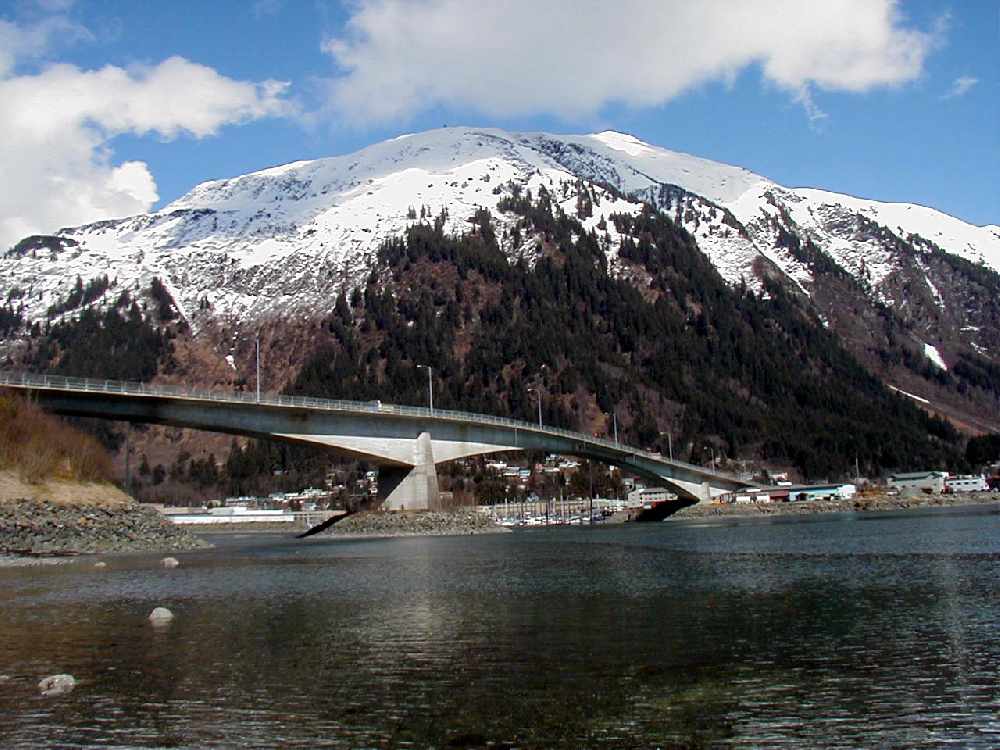 Juneau, Alaska (KINY) - A barge transitting under the Douglas Bridge hit the bridge with a crane that was extended on Wednesday.
The barge's crane struck the bridge at approximately 7:40 p.m.
Tug boat Columbia Layne, owned by Channel Construction, was involved in the incident.
The crane scraped along the bottom of the bridge and bent backward.
The bridge was briefly closed after the incident.