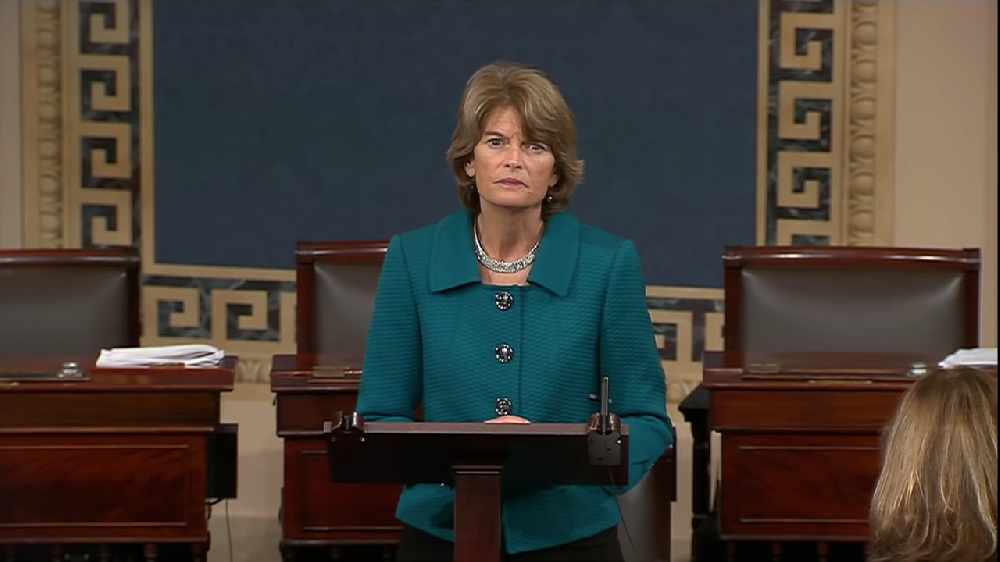 Juneau, Alaska (KINY) - The Conservative Super Political Action Committee "Senate Leadership Fund," which was set up by allies of Republican Senate Minority Leader Mitch McConnell, has endorsed Senator Lisa Murkowski for reelection.
The Funds President Steven Law, former Chief of Staff to McConnell, said in a release that her leadership is vitally important to Alaska's future.
The Senate Leadership Fund played a role in Alaska's Senate races in the past, including supporting Senator Dan Sullivan during his campaign in 2014 and his reelection in 2020.
The Fund invested $6.9 million in support of Senator Sullivan in 2020.
The announcement comes after 2022 Republican challenger Kelly Tshibaka launched her campaign against Murkowski last week.
Trump pledged to campaign against Murkowski in her election and according to Politico, Trump-affiliated consulting firm "National Public Affairs" was tapped by Tshibaka to help her campaign.