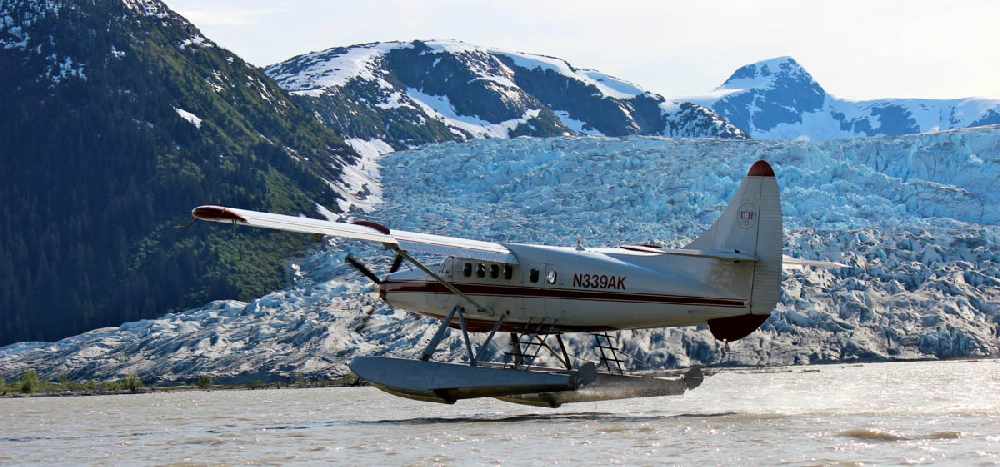 Proposed legislation could impact tour operators in Southeast Alaska.
Washington, DC (KINY) - Congressman Ed Case, D-Hawaii, will introduce the "Safe and Quiet Skies Act" that directs the Federal Aviation Administration to adopt tighter safety regulations.
Case mentioned fatal crashes of a tour helicopter in Kailua and a skydiving flight at Mokuleia's Dillingham Airfield. Ketchikan also has suffered multiple fatal airplane tour crashes this summer.
The story was first reported by Aviation News.
"This current situation is not acceptable for both safety and community impact concerns," Case wrote in a letter seeking support for the bill. "Regarding ground disruption and risk, the FAA takes the position that its responsibility is strictly operational safety and national airspace efficiency and does not extend to ground disruption and other negative impacts. As a result, the operators, aside from strict takeoff and approach, avoidance of established flight paths and other limited circumstances, are virtually free to fly wherever, whenever and as often as they want. And they do, with little to no self-regulation."
The "Safe and Quiet Skies Act" specifics would:
Require that tour flights fly above the 1,500-foot altitude over actual ground at all times with very limited exceptions for emergencies and takeoff/landing
Require tour flights over occupied areas (including residential, commercial and recreational areas) to be no louder than 55 dbA, the same level of noise commonly allowed for residential areas
Allow states and localities to impose additional requirements – stricter than the minimum national requirements called for in the act – on tour flights
Require that all regulations under this Act, in addition to any updates to any Air Tours Common Procedure Manuals (voluntary understandings between operators and the FAA), include public engagement
Prohibit tour flights over military installations, national cemeteries, national wilderness areas, national parks, and national wildlife refuges;
Apply the "sterile cockpit rule" to tour flights, which requires that pilots only focus on safely operating the aircraft and would define tour-giving and narrating as outside of the duties required for safe operation
Require FAA to implement NTSB recommendations regarding Part 135 regulations, which most tour flights fly under.