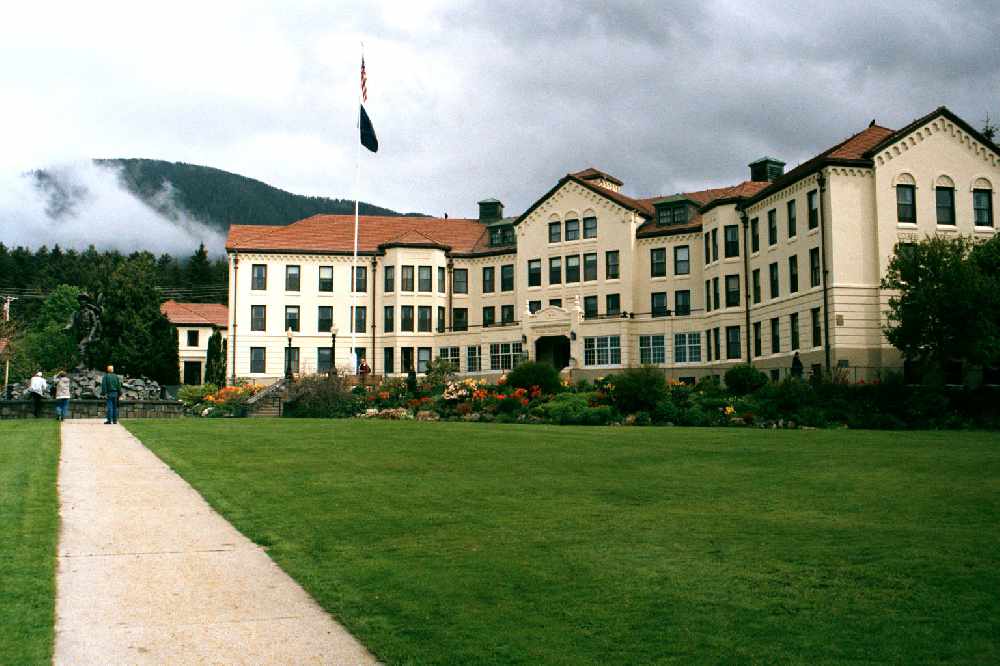 The Alaska Pioneer Home in Sitka.
Juneau, Alaska (KINY) - The Alaska Pioneer Homes will see a change in hospitality service across the state.
The Alaska Department of Health and Social Services has chosen to contract with NANA Management Services, a subsidiary of NANA Development Corporation and Sodexo Alaska, LLC to deliver food, housekeeping and laundry services to all six of the state's Pioneer Homes.
The 49-page contract can be found here. It will be worth $10.099 million in its first year.
The company has been providing those services to the Juneau Pioneer Home since 1988. NMS also has been providing food service management and dietary services for more than 20 years to all the Pioneer Homes.
According to DHSS spokesperson Clinton Bennett, the search for a contractor was undertaken as a result of the 2017 operating budget when the Alaska Legislature including language that directed the division of the Alaska Pioneer Homes to "work to achieve savings through the privatization of food and janitorial services in all the Pioneer Homes as has been accomplished in the Juneau Pioneer Home."
Bennett added that the division took a deliberative approach to the process and has been investigating the option since that time.
"Beginning in 2018, we (DHSS) communicated with the Public Employees Local 71 – Labor, Trades & Craft union about our plans to study this possibility and provided an overview of the plan to the Alaska Legislature at the House Health & Social Services subcommittee," Bennett said. "A request-for-information process was conducted in early 2019 to investigate the potential cost efficiencies that could result from contracting out these services. In April 2019, the Division of Alaska Pioneer Homes issued a request for proposals to provide food, housekeeping and laundry services for all the locations."
That RFP called for proposals not to exceed $65,000,000 dollars, with the cost of the first year not exceeding $10,100,000, including the transitional period. The RFP calls for a start date of July 1.
Bennett added that after a "rigorous" review process of the proposals, it was determined that the state could achieve significant cost savings by contracting out this work.
"In light of that determination, we solicited proposals and the Department of Health and Social Services has chosen to contract with NANA Management Services to deliver these services in all six of our Pioneer Homes," Bennett said.