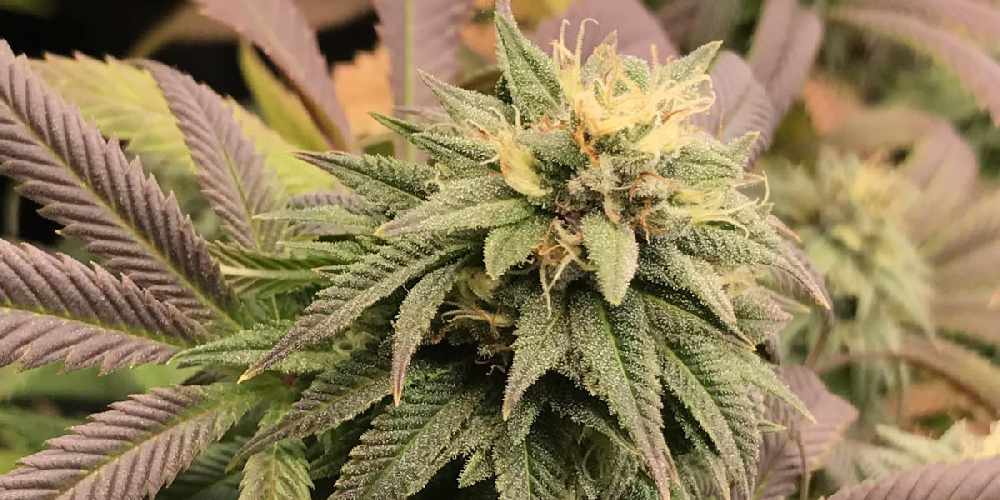 Juneau, Alaska (KINY) - Outdoor smoking of marijuana could soon be allowed at marijuana retail stores.
The issue of second-hand smoke was the key to the discussions about an ordinance to allow on-site consumption of marijuana.
Municipal Attorney Robert Palmer said state law plays a key role in the decision. He explained state law allows outside smoking of marijuana. He noted federal law still prohibits any use or possession of marijuana.
One proposal considered would have allowed on-site consumption in an enclosed and separate ventilated room from marijuana retail stores.
A memorandum from the attorney said both non-smoking members of the public and retail employees would, in theory, be protected from second-hand smoke exposure under the proposed regulation that requires a separately ventilated room.
He pointed out it would limit but would not eliminate second-hand smoke exposure.
At this point, no other municipality in Alaska or the U.S. has implemented such a space for marijuana smoking.
The Center for Disease Control has found that indoor ventilation is ineffective for tobacco smoke and likely similarly ineffective for marijuana smoke.
The owner of Green Elephant, Jennifer Canfield, testified to the committee that a "contact high" is nearly impossible to achieve. When explaining the vaporization of cannabis flower, she told the committee that the exhaust is minimal but present. She also told them that when customers ask about alternatives to smoking, they suggest edibles or vaping.
"We suggest vaping with the caveat that it's more about harm reduction and we never tell them that it's healthier," Canfield said in a follow-up interview.
Assemblymember Wade Bryson raised concerns about tourists wanting to smoke marijuana but being told to go into the woods to smoke. He expressed safety concerns about that suggestion. He said that could lead to a robbery or even a confrontation with a bear.
Assemblymember Loren Jones proposed to continue to prohibit smoking in public places. His motion would allow consumption of edibles at a marijuana retail store. The motion failed 6-3.
Assemblymember Carole Triem suggested the CBJ consider allowing on-site smoking of marijuana in designated outdoor areas. The state law requires the evaluation of neighboring uses, the location of air intake vents on neighboring buildings, a sight-obscuring wall or fence around the outdoor marijuana consumption area, consideration of the objections of property owners, residents and occupants within 250 linear feet of the establishment, and any other information the assembly finds relevant. Her motion was approved (5-4).
Assemblymember Rob Edwardson said he wants to hear from the public about a proposal to legalize public smoking of marijuana as proposed in the original ordinance.
The ordinance goes before the full Assembly for a vote on July 22.
The budget vetoes made by Gov. Mike Dunleavy will cost the CBJ $5.23 million.
This includes $3.7 million from school bond debt reimbursement, $1.5 million in Medicaid cuts at Bartlett Regional Hospital, a loss of revenue from Medicaid to pay for CCFR ambulance calls, $10,000 in library funds, and $16,000 from the local emergency planning council.
Other impacts include a loss in jobs at the University of Alaska Southeast and $913,918 in cuts for homelessness and housing services. More than 300 Juneau seniors will lose the monthly senior benefit from the state.
Juneau will also see cuts to public broadcasting, Department of Environmental Conservation Air Quality Monitoring, staffing at the Public defender's office, and a reduction in arts programs.
Another impact will be the loss of $1.2 million in pre-kindergarten programs.
The first stage of the Pederson Hill subdivision is expected to be completed this summer. 17 lots will be developed. These lots will be sold for fair market value. The suggested options for sale of the lots include five lots in a sealed competitive bid process, six lots in one unit in a block sale, six lots in a fixed price lottery and the remainder in over the counter sales.
"I like the idea of a lottery, why not use the lottery for the whole thing," Edwardson said, "Ultimately what we want is people to buy lots and build homes."
The committee recommended this strategy to the full Assembly.
Editor's note: This story has been edited to correct an incorrect quote in an earlier version. We apologize for the error.