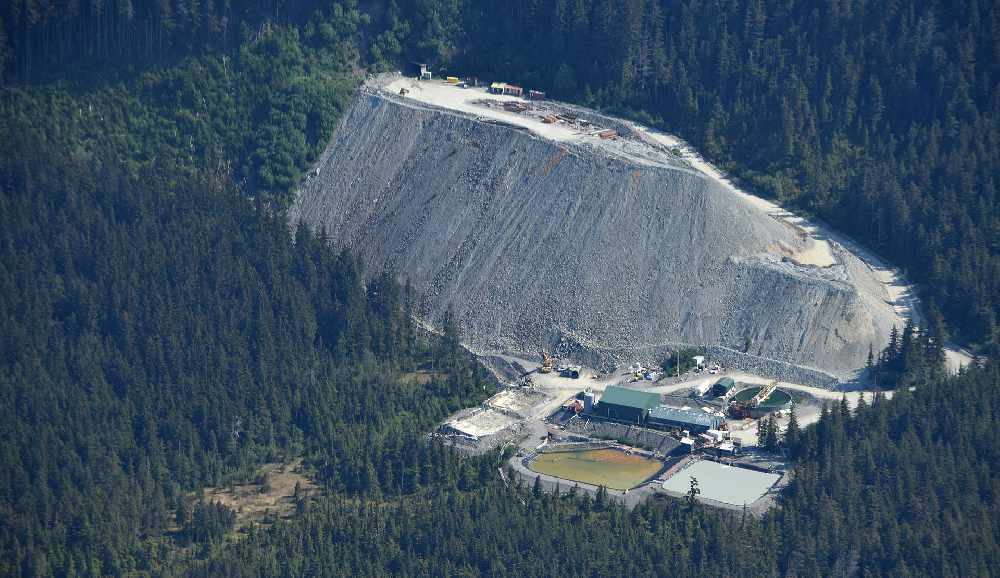 The Coeur Kensington Mine near Juneau.
Juneau, Alaska (KINY) - Coeur Alaska, Inc. has announced that it continues to take precautionary measures at its Kensington mine site.
The company is taking steps recommended by the U.S. Centers for Disease Control and Prevention, the World Health Organization and local authorities to prevent the spread of COVID-19.
Effective immediately, prior to being allowed to return to the Kensington mine site, a 14-day quarantine is being required for Kensington employees and contractors either living in Juneau or returning to Juneau from the following: out of State, from a community already known to have COVID-19 cases, or from having traveled out of the country.
Special procedures will be followed to protect Kensington workers in the event there are any workers whose immediate transport to the mine site would be required to protect the health and safety of workers or for environmental protection.
Employees and contractors are being provided with instructions and State requirements related to the required quarantine prior to and upon arrival. Upon completion of the quarantine period, workers that have no symptoms relating to COVID-19 will be transported directly to the mine site.
Mandatory screening is being conducted for all workers or visitors prior to being transported to the mine site which involves completion of a health and travel questionnaire and a temperature check.
Any individuals showing symptoms consistent with COVID-19 are not allowed to travel to site until they have been issued a medical clearance and are being instructed to quarantine themselves and contact their doctor for further instruction.
Other changes at Kensington include a temporary change of crew shift schedules to a 28-day shift rotation to reduce the frequency of travel. Personnel with the capability to work remotely are working from home.