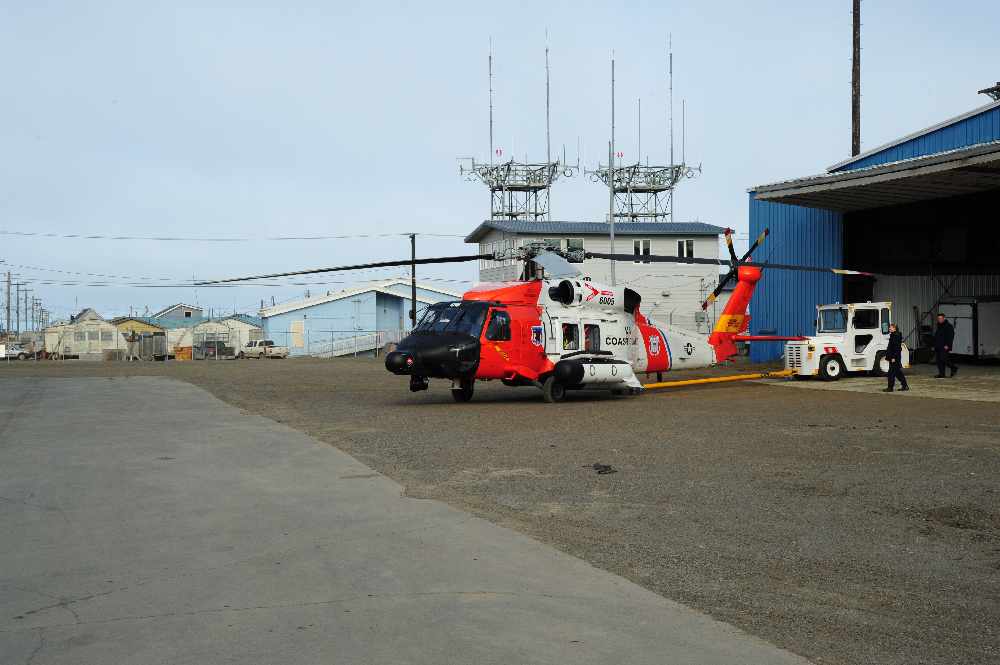 Photo credit to Wikipedia.org
Anchorage, Alaska (KINY) - A search started when a crew member fell into the water Monday.
The US Coast Guard sent two MH-60 helicopter crews and a C-130 Hercules aircraft crew from Air Station Kodiak to help in the search. Many volunteer boats were also involved in the effort.
The Coast Guard searched 650 square miles over a 10 hour period for the crew member from the fishing vessel Pail Rider.
They suspended the search late Monday afternoon.
"Despite our very best effort today along with 10 fishing boat crews who helped us search, we were not able to locate the man who went overboard this morning," said Ray Dwyer, Coast Guard 17th District command duty officer, "After an exhaustive effort, the difficult decision was made to suspend."