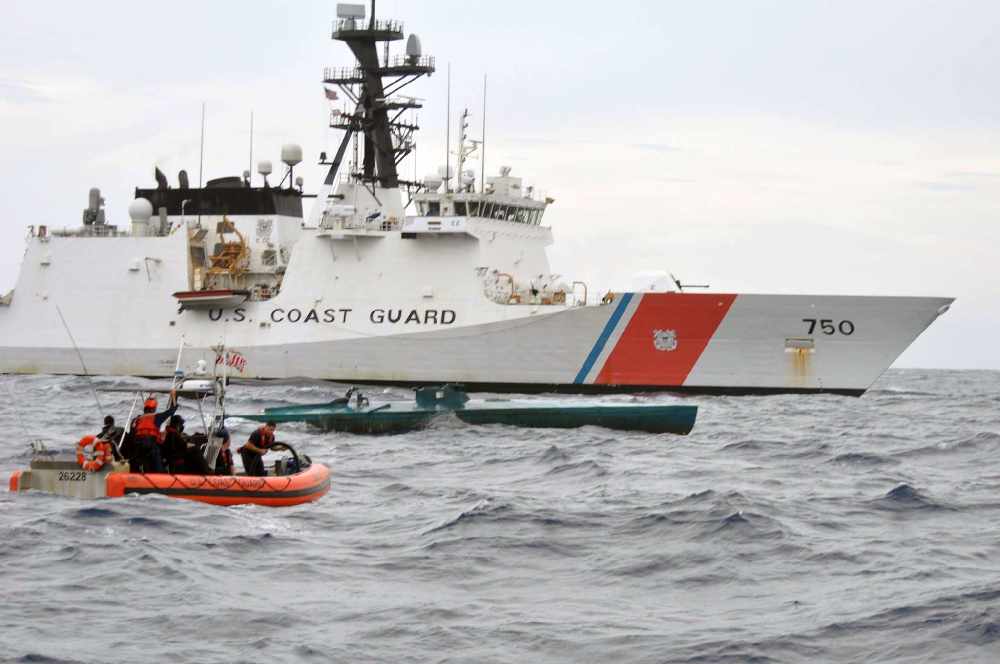 Photo courtesy of U.S. Coast Guard
Kodiak, Alaska (KINY) - A Coast Guard Station Ketchikan boat crew rescued two individuals who were stranded on shore on Annette Island, Tuesday night.
The Station Ketchikan boat crew arrived on scene aboard a 45-foot Response Boat-Medium and safely embarked the individuals and transported them back to shore at approximately 11 p.m.
At 10:17 p.m., watchstanders at the Coast Guard Sector Juneau Command Center were contacted by Station Ketchikan personnel, who were preparing to launch a rescue boat to retrieve the individuals after receiving notice from a local resident about the incident.
The individuals had beached an 18-foot aluminum skiff on Annette Island earlier in the day with the intent to refloat with the tide. When the tide came in, they deemed the water was too rough to proceed with their plan. The individuals did not have enough clothing, food, or water to spend the night.
The Ketchikan boat crew initially attempted to take the skiff in a side tow, but the vessel's fittings broke free. The skiff was beached and secured on shore to be retrieved later.
The individuals were reportedly in good health and did not require medical attention.