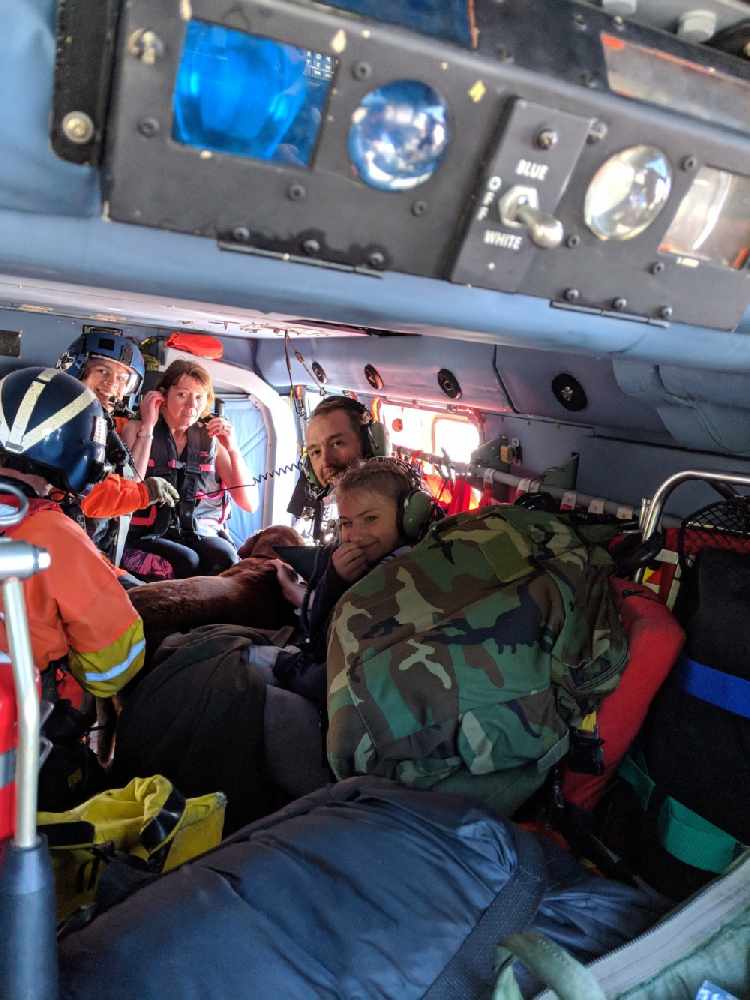 Photo courtesty of U.S. Coast Guard District 17.
Juneau, AK (KINY) - A young girl had gone missing around Kruzof Island, but was quickly located by the Coast Guard by helicopter.
Coast Guard Juneau watchstanders had been notified from the Sitka Police that a 13-year-old girl had yet to return from kayaking in Shelikof Bay. Her aunt and uncle had reported that she was running late coming back. As her family searched the southern portion of the Shelikof Bay shoreline, Sector Juneau issed an urgent marine information broadcast and diverted a Jayhawk helicopter crew out of Sitka to the area.
Around 2pm, the kayak had been located and the aunt surmised that the girl may have went into the woods to return to the family's cabin. The aunt rode with the Jayhawk crew and around an hour later, the girl was found on some rocks. She was hoisted into the helicopter and safely returned to her family at North Beach on Kruzof Island.
The girl was found to be unharmed and was able to enjoy the rest of the 4th of July with her Aunt and Uncle. She had been wearing a life jacket.
The Coast Guard also wanted to remind anyone using paddle crafts to always wear a life jacket, dress for the water temperature, bring a personal locator beacon, a satellite phone or a cell phone with good reception. They also recommended creating a float plan to let others know plans in case of an emergency.