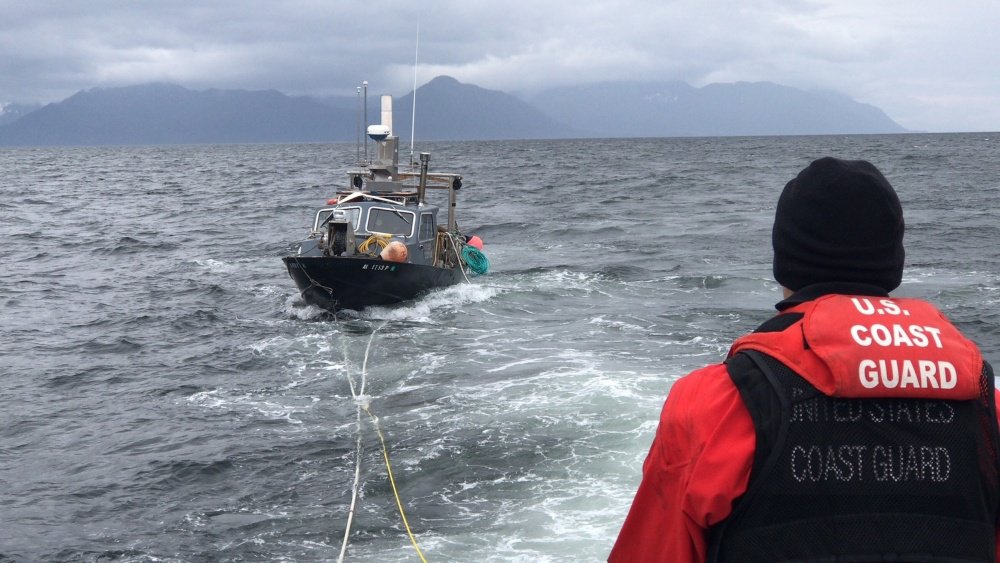 USCG Courtesy photo
Juneau, Alaska (KINY) The crew was fine and in good spirits after being towed to shore.
A Coast Guard Station Juneau 45-foot Response Boat–Medium crew assisted the disabled 28-foot bar tender MINI B in Stephens Passage, near Holkham Bay, approximately 38 miles from downtown Juneau.
The Station Juneau boatcrew arrived on scene, placed the MINI B in tow, and safely transported the vessel and master to Harris Harbor in Juneau.
Coast Guard Sector Juneau command center watchstanders received notification from the MINI B master at approximately 6:30 a.m., on VHF-FM Channel 16 reporting the vessel was disabled and adrift in the vicinity of Holkham Bay. Sector Juneau launched a Station Juneau RB-M boatcrew to assist the MINI B.
"Even though the person aboard did not seem to be in immediate distress, it is always our job as men and women of the Coast Guard to respond as quickly and safely as we can, " said Scott Cichoracki, a Coast Guard Sector Juneau watchstander. "Alaska is known to have rapidly changing weather patterns, and this very easily could have escalated into a dangerous situation had we not been able to respond and assist quickly."
The weather on scene was 17-mph winds, 2-foot seas, and seven miles visibility.