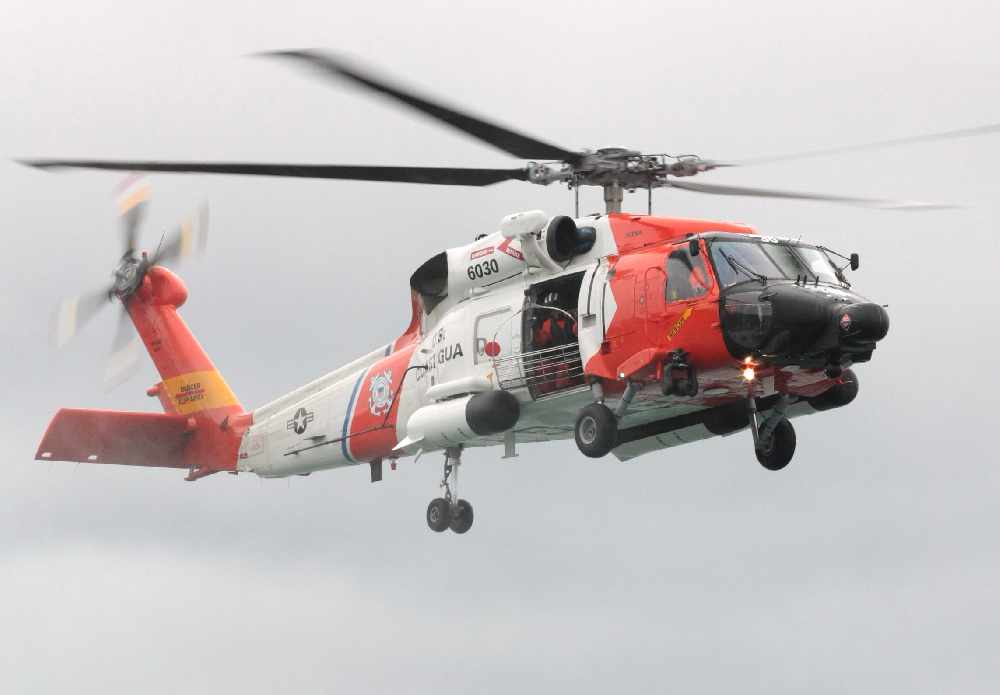 Photo credit to US Coast Guard Sector Juneau.
Petersburg, Alaska (KINY) - A skiff became lodged between logs and couldn't break loose prompting a rescue in Kah Sheets Bay Sunday.
The U.S. Coast Guard Sector Juneau reported a MH-60 Jayhawk helicopter crew from Air Station Sitka was able to hoist the two people off the 20-foot skiff and transport them to Petersburg.
There was no report of injury in the incident.
Officials said the operator of the boat fell into the water when the vessel ran aground. He was able to get aboard on his own power.
"The individuals, in this case, were in a very difficult situation with their vessel wedged underneath an overhanging tree and surrounded by swift water," said Petty Officer 1st Class Aaron Eckstein, the rescue swimmer from the rescue. "They had the right equipment on board, including an operational VHF radio and brightly colored signals, that enabled us to find them quickly and provide assistance."