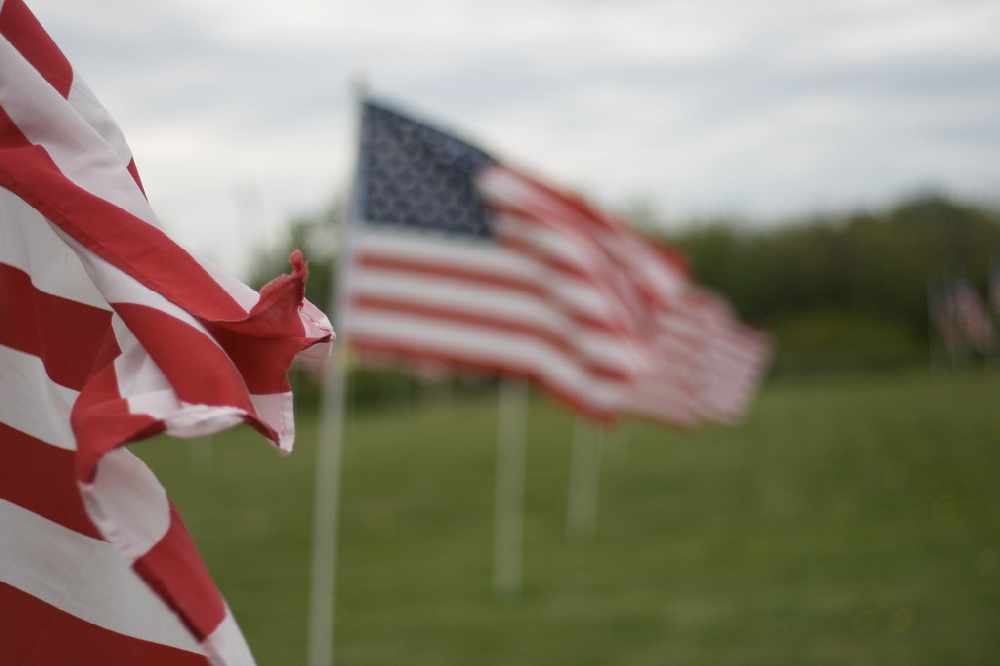 Juneau, Alaska (KINY) - With Memorial Day ceremonies canceled in Juneau due to the need for social distancing, a ceremony was replicated for broadcast on Juneau Radio Center's Action Line.
The keynote address was delivered by Rear Admiral Mathew Bell, the commander of the 17th Coast Guard District in Alaska. "Remembrance is the message this Memorial Day. While others are out enjoying the national holiday and the freedoms that we all appreciate in America, you're listening to this broadcast in itself is a special tribute to those who made these freedoms possible."
The admiral remembered an old American flag in his address which he said was presented to him in Juneau last year by Chief Warrant Officer Barry Straight who served with the Army in Vietnam. "The flag had been in his family since World War I and is a true symbol of the importance of Memorial Day. Barry requested this special, 140-year-old flag always be accompanied by the modified lyrics of the Johnny Cash song 'Old Ragged Flag.'" He seems to be trying to push forward a message of hope that the American flag is seen a lot and is still flying and it will continue to fly even as new challenges are met and overcome. I see these challenges manifest themselves we're facing here in the country as we try to celebrate Memorial Day under strict social distancing restrictions and guidelines." The admiral then proceeded to read the lyrics of the song.
The admiral shared a final thought on the next generation of Americans. "I believe it is our responsibility to teach our children about the selfless sacrifice of serving our nation and answering the call to belong to something bigger than yourself. We must help our younger generations understand that committing to your country and fighting for the freedom of your fellow citizens is among the most noble of endeavors. Hold up our veterans' service to the young people of today. Use their memory to show the power of freedom and their stories to tell just how precious the rights our we enjoy."
Juneau Mayor Beth Weldon presented a Memorial Day proclamation that dedicated the day in honor and memory of two Juneau heroes. Colonel Archie Van Winkle is Juneau's only Medal of Honor winner who earned the nation's highest military award while serving with the Marines in the Korean War. Lieutenant Colonel Pat Carothers was the most decorated U. S. Marine at the time of his retirement in 1979.
Mayor Weldon was notified just prior to Memorial Day that her son Cody will ship out with the 2nd Battalion, 4th Marines to Okinawa next month
.