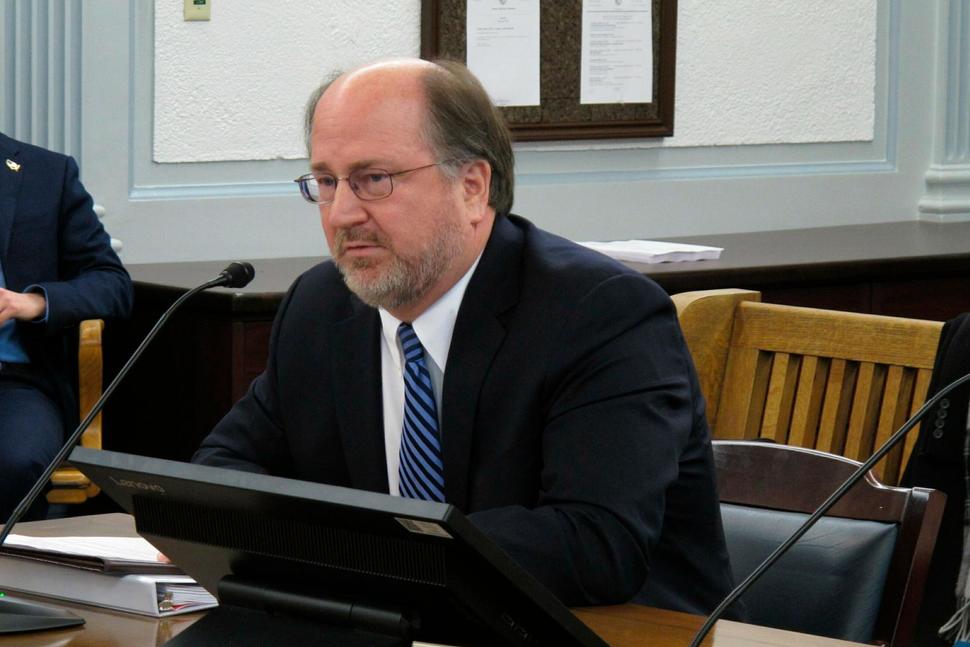 Attorney General Kevin Clarkson.
Juneau, Alaska (KINY) - The State Department of Law is now reviewing the petition submitted to the Division of Elections that calls for the recall of Governor Mike Dunleavy.
Attorney General Kevin Clarkson tells News of the North that their review will determine if the petition states a legal basis for the recall.
"Our job right now is to review what the claims are that have been put forward and whether they factually and legally are sufficient and we're in the process of doing that right now."
Clarkson explained that the state constitution and the statue don't put a time frame on how much time they're supposed to take to conduct that review. But in the case of an initiative, for example, the attorney general said the law requires them to complete that review in 60 days. So he said they determined that was a reasonable time frame. "So that would put the deadline at around November 4 or so," he said.
During the interview, News of the North pointed out that the recall petition puts in an interesting position. On one hand he's a Dunleavy appointee and on the other hand, he's obligated to follow the laws and the constitution.
"That's the way it works," Clarkson said. "The people who wrote our constitution. That's the way they wanted it. They debated extensively about whether they wanted an elected attorney general. They were adamantly and one of them even said violently opposed to the idea. They wanted a strong governor and that's the way they wrote our constitution."
He pointed out that his position is not even mentioned in the constitution, but rather in the statute.
"I'm appointed by the Governor, but you know when I took office I took an oath. That oath wasn't to the governor. It was to the constitution and the State of Alaska and the United States So I'm going to fulfill my oath."
If the Division of Elections determines a sufficient number of signatures were submitted in the initial signature-gathering stage and the Department of Law determines there is a legal basis for recall, sponsors will be required to gather over 71,000 signatures to force the issue on to the ballot.