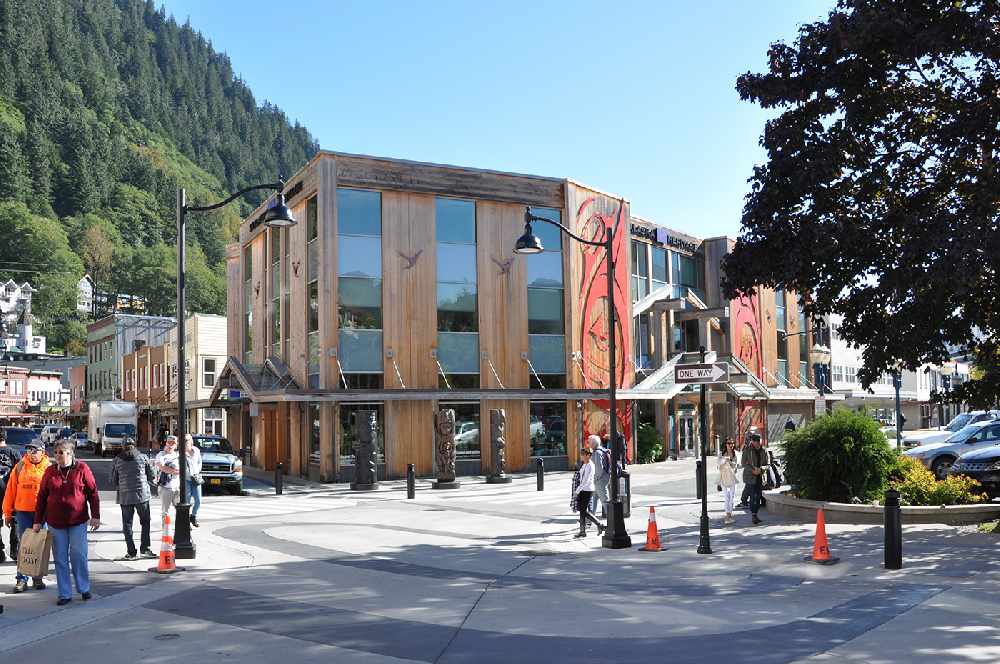 Photo of Heritage Square by Amy Fletcher, courtesy of Sealaska Heritage Institute.
Juneau, AK (KINY) - The City and Borough of Juneau passed a resolution on Monday night that names the intersection of Front and Seward Streets "Heritage Square" in an effort to further recognize the Sealaska Heritage Institute's efforts to make Juneau the Northwest Coast art capital of the world.
Juneau Mayor Ken Koelsch was excited to have the resolution on the consent agenda.
"The area bordered by Sealaska, Heritage Coffee, and Juneau Drug is now called Heritage Square. It is very cool."
There were recently three bronze posts depicting Native art installed on the corner next to SHI, further creating the image of a space not only proud of Native heritage but one that uplifts those efforts to globally promote Pacific Northwest Coast art for all to see. City maps and signs will soon highlight Heritage Square. SHI President Rosita Worl said in a press release that the idea came to them while they were unveiling the new bronze posts.
The process was moved through quickly and helps solidify the goal of making Juneau the place for Pacific Northwest Coast art.