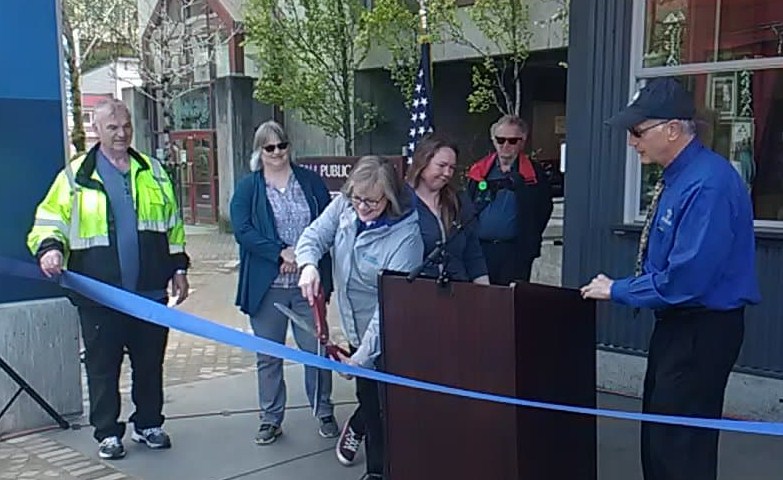 Travel Juneau's Liz Perry (center) cuts the ribbon to open the new visitor's kiosk in downtown.
Juneau, Alaska (KINY) - After nearly 50 years, downtown Juneau has a brand new kiosk for cruise ship visitors.
The City and Borough of Juneau held a ribbon cutting event on Friday, May 17 to open the visitor kiosk. The building, designed by Corey Wall of Jensen-Yorba-Wall Architects, will be a location where tourists can find information about the city during their visits.
The previous kiosk was non-code and non-ADA compliant, according to the city.
Liz Perry, the president and CEO of Travel Juneau, cut the ribbon to open the building.
More than 1.4 million visitors are expected to visit Juneau this season.
Over 150 volunteers have been enlisted by Travel Juneau to staff the building.