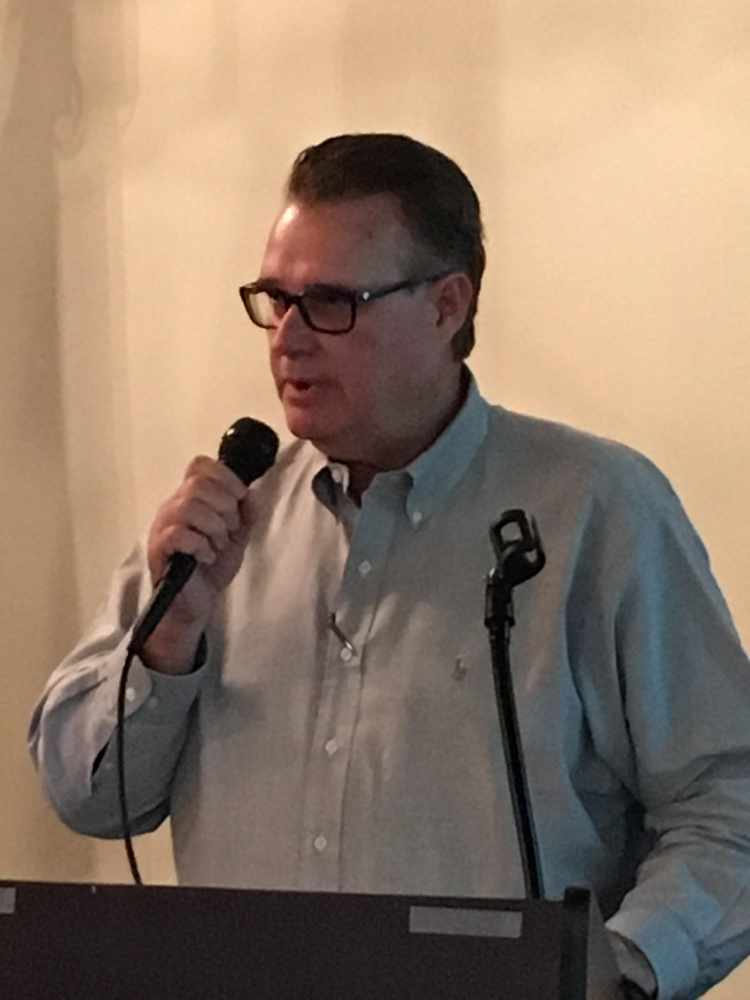 Bartlett Regional Hospital Chief Executive Officer Chuck Bill
Juneau, Alaska (KINY) Bill spoke on the need of a crisis intervention center during his speech at the weekly business round table luncheon at the Moose Lodge.
Bill, the Administrator for Bartlett Regional Hospital said the Rainforest Recovery Center is an intake facility to stabilize patients and an actual treatment facility is needed. This facility would be for children or adults to have immediate care due to being under the influence of drugs or alcohol. Children and adults would have two separate areas. "This is a program that allows people to be taken by police, family and first responders directly to the crisis center, There would be intensive substance abuse treatment therapy and psychiatric evaluation. Its meant to be a short 2-3 day stay. The patient comes down off on what they were on, get stabilized, and return to the home instead of going to the ER, gone on a plane and go to Anchorage for care."
Bill said methamphetamines have overtaken prescription pills as the biggest drug problem in Juneau, "It has really become an overwhelming problem for us in the emergency room. It poses significant problems because the patient has very erratic behavior and tend to get violent easily. That is a concern because we want our staff and other patients in the emergency room to be safe."
They have remodeled a couple of rooms to become safe holding rooms to treat drug users.
Bill said emergency room visits exceeded 14,000 this past year. The hospital is also interviewing 20 applicants for the position of Chief Financial Officer. In other new hospital use has increased steadily by between five and eight percent in each of the past four years. They also had over 11,000 patient days in the past year.