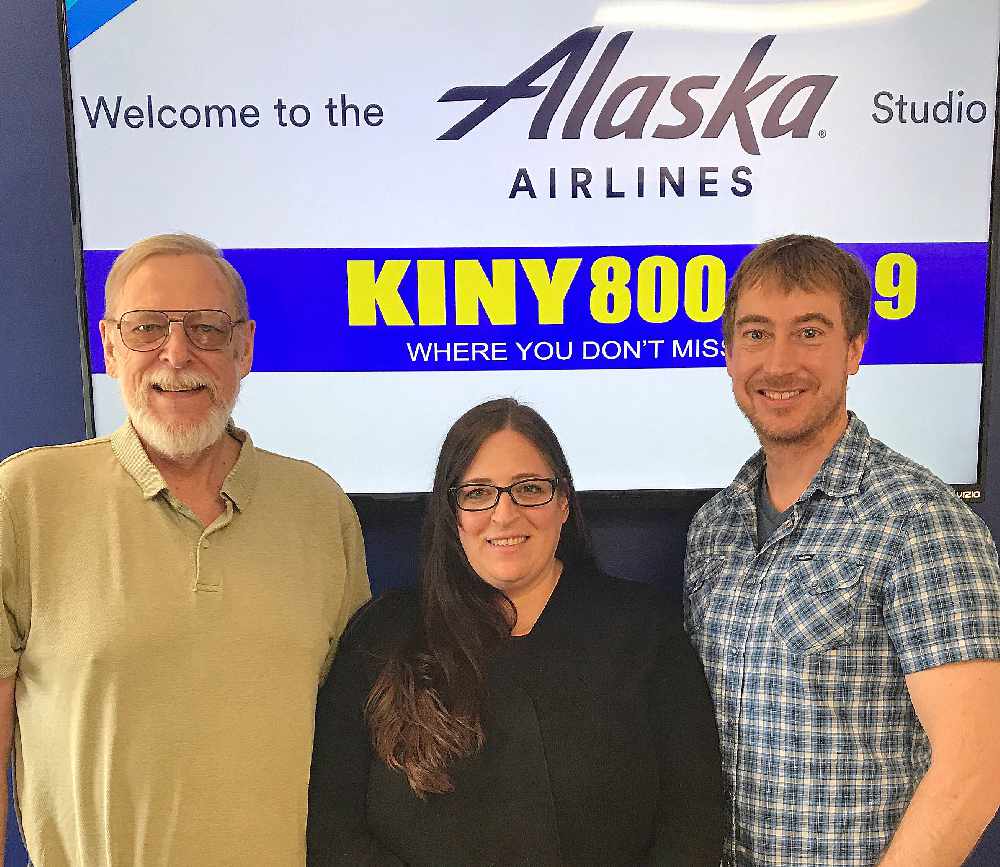 Assembly Child Care Committee Chair Loren Jones (L) along with committee members Blue Shibler and Eric Eriksen on Action Line
Juneau, Alaska (KINY) - Members of the Assembly Child Care Task Force talked about the need and its recommendations while guests on Action Line.
Chair Loren Jones said they learned there are approximately 2400 pre-K children in Juneau with about 1300 who participate in a child care program. It said there's nearly 500 who do not receive child care services due to cost, quality or availability issues.
Short term recommendations include surveying what public facilities can be used for child care; establishing a revolving loan fund for use in start-up and ongoing programs, and funding existing child care and early education programs in Fiscal Year 20.
Two long term goals include funding the Best Starts model with some structural changes and then how to implement it in the Fiscal Year 21 budget. Jones said that could eventually spur a hike in the mill rate which is a policy call that will need to come from CBJ Manager Rorie Watt.
Blue Shiber is a child care operator who served on the panel. She said they came to a consensus that quality child care is an essential service for the community that may require an increase in the mill rate.
Committee member Eric Eriksen said it's a problem that affects the entire community and if you accept that our children are our future you'll get behind and support these ideas.
Initial funding for the program will be taken up at next Wednesday evening's meeting of the Assembly Finance Committee. Those funding items are on the committee's "pending list", according to Jones.