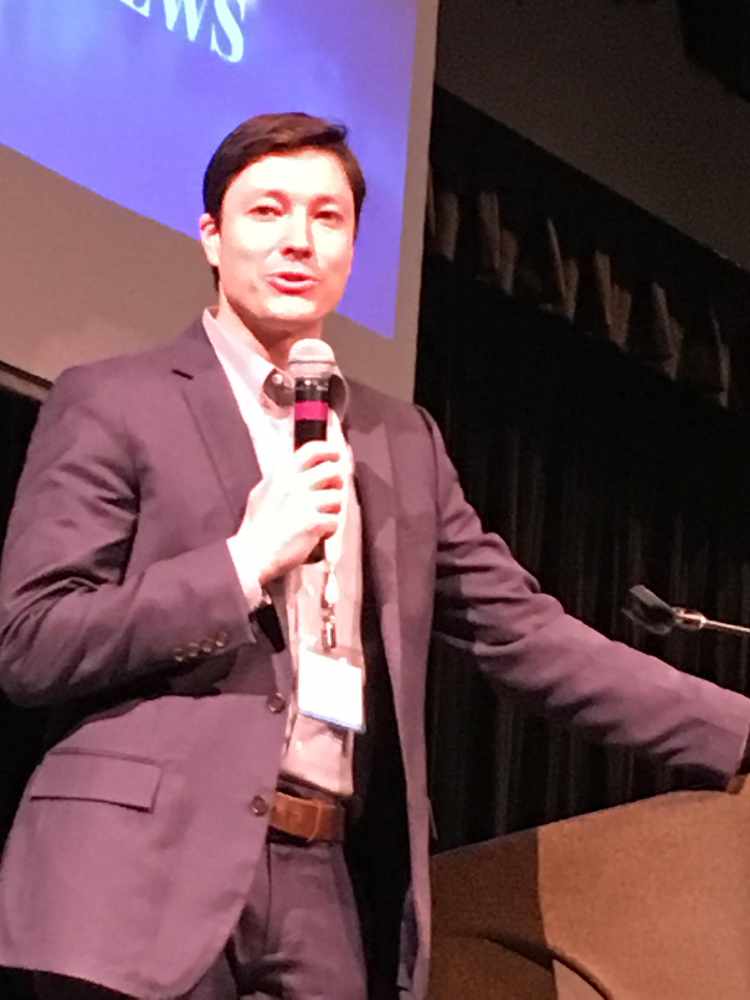 Ryan Binkley, Co-publisher of the Anchorage Daily News
Juneau, Alaska (KINY) 150 people attended a joint luncheon of the Alaska and the Greater Juneau Chamber of Commerce as part of the annual legislative fly in.
The Alaska Chamber has 90 members visiting the capital lobbying for issues like workers compensation insurance reform
and a state fiscal plan this week.
President and CEO Curtis Thayer said Juneau has been great to them this week. He said the fly in has a great impact as the members visit the Capital and sit down with a number of state officials.
Thayer said he likes recent economic indicators that include rising oil prices and reports that consumer confidence is up in Alaska, "We will do some polling on that very same question. We want to see how it is doing in the different regions of the state. I know Anchorage is struggling. We hear things will get better. We hope we have hit bottom because we don't want to stay there."
Key note speaker Ryan Binkley, co-publisher of the Anchorage Daily News, spoke about the belief that the media is biased.
His family purchased the paper this fall and took it out of bankruptcy in 2017. He said they didn't struggle over that decision and have wanted to get in the media business for awhile, "I don't think I would say it was difficult to decide to buy the paper. When the Fairbanks Daily News-Miner was sold a few years ago we attempted to buy it. We have been excited about the Anchorage Daily News for awhile."
He said newspapers and the media are very important to communities. He noted he wants to make The Anchorage Daily news
Alaska's daily newspaper.