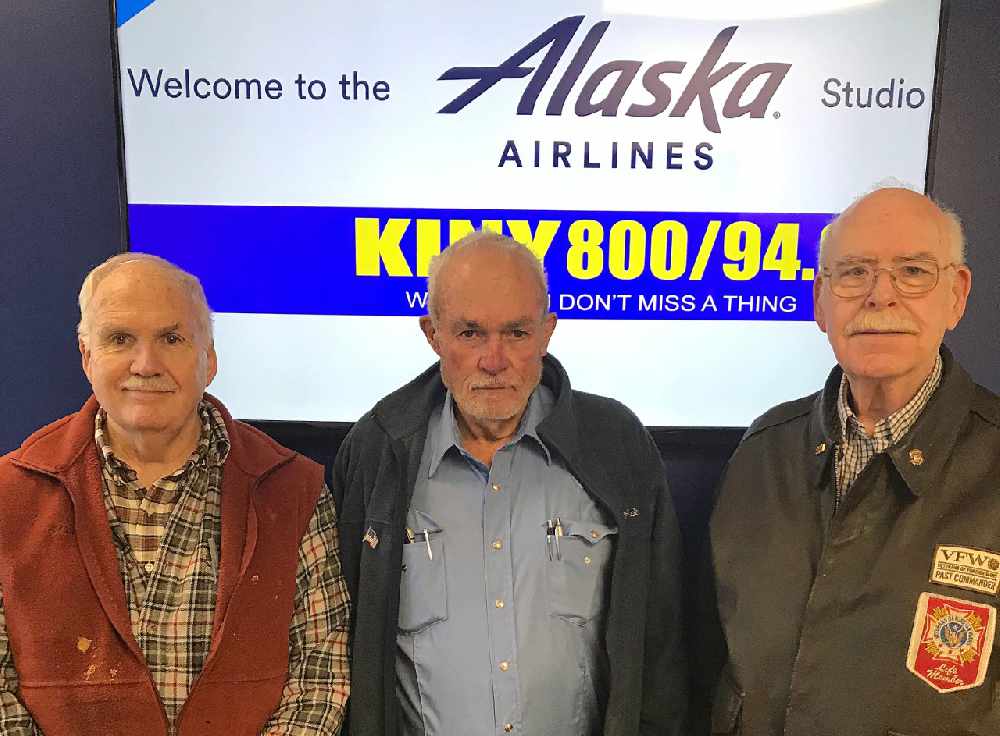 Juneau veterans (left to right) Dick Hand, John Cooper, and Tim Armstrong on Action Line to discuss Monday's ceremony marking Veterans Day
Juneau, Alaska (KINY) - Observances are planned Monday for Veterans Day in Juneau.
John Cooper is the commander of the Auke Bay Post 25 of the American Legion. His post is hosting an event at Centennial Hall that begins at 11 a.m.
The speaker will be Rear Admiral Mathew Bell, the commander of the 17th Coast Guard District in Alaska.
A chili feed will be held afterward at post headquarters located at 13 Mile of the Veterans Memorial Highway in Auke Bay.
The Southeast Alaska Native Veterans will host a ceremony beginning at 11:30 at Memorial Park on Warrior Street adjacent to the Elizabeth Peratrovich Hall on Willoughby Avenue.
The Juneau Chapter of the Veterans for Peace will conduct a ceremony in front of the State Capital at 11 a.m.