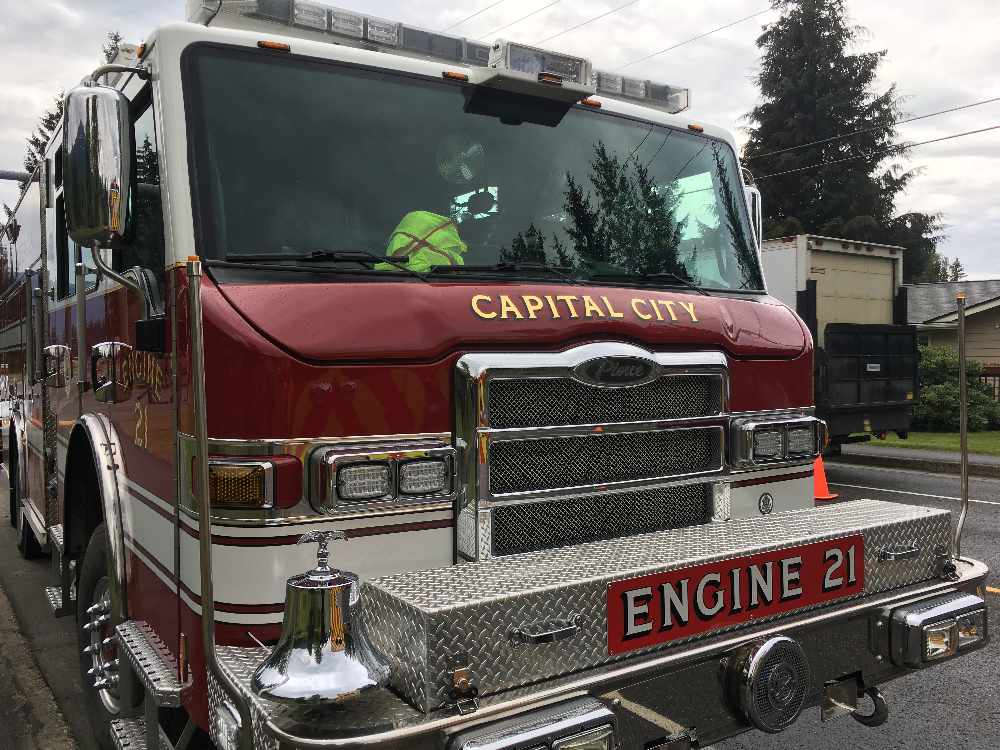 Juneau, Alaska (KINY) - Capital City Fire and Rescue responded to a fire Monday in the Mendenhall Valley.
Capital City Fire and Rescue responded at 2:44 pm on the 4400 block of Kanata st.
Fire Chief Ed Quinto said he was on the scene initially and saw smoke coming out of a two-story duplex coming from the second-floor front window.
The CCFR engine crew went inside and determined there was a fire in the back bedroom on the second floor. Quinto said they did a quick knock down the fire and was able to get smoke out.
Everybody on both sides of the duplex was out of the building and were safe. Nobody was injured.
Most of the fire damage occurred in one back bedroom and the rest of the other contents had smoke damage.
Quinto said The building is owned by Tlingit & Haida as a mortgage, and people living inside were renting it. They did not have renter's insurance.
CCFR requested American Red Cross to be on scene to help the family.
According to a recent release from CCFR a small kitten was also saved
The investigation determined the fire started in a bedroom and at this time it is believed to be unintentional.
The heat source and final cause for this fire are still under investigation but CCFR believes that it may have been electrical in nature.
CCFR would like to remind residents to be sure that they have working smoke alarms in their homes.