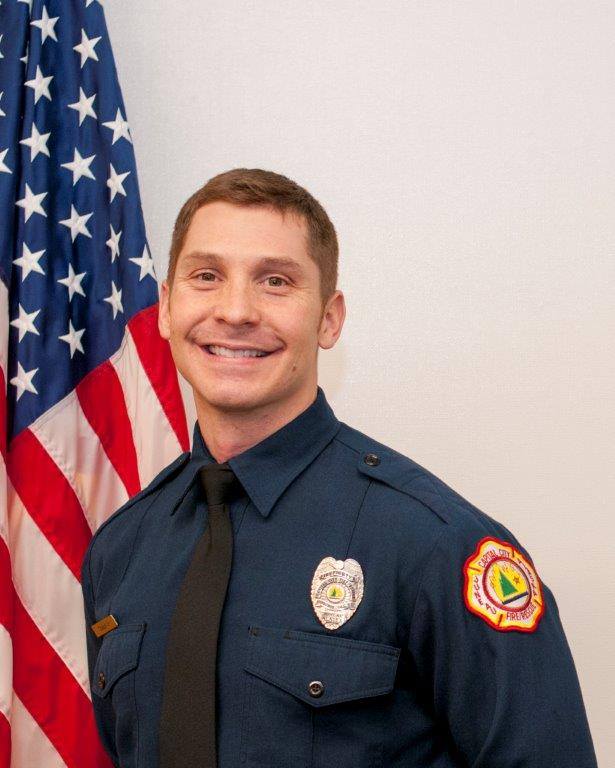 Photo credit to CCFR.
Juneau, Alaska (KINY) - Engineer Shaun Rhea was promoted to Captain and will serve on the B-shift.
The promotion takes affect on Monday, July 8.
Rhea has served as Engineer since 2017.
He started his career in the volunteer scholarship program and attended the University of Alaska Southeast. He was hired as a full-time firefighter EMT in December, 2011.
Capital City Fire Rescue made a statement on the promotion, "Captain Shaun Rhea has strong traditional firefighter values such as sense of community and service to others that will benefit our community. Coupled with a calm personality, we believe Captain Rhea will be able to run any firehouse and professionally handle and situation posed to him and his crew."