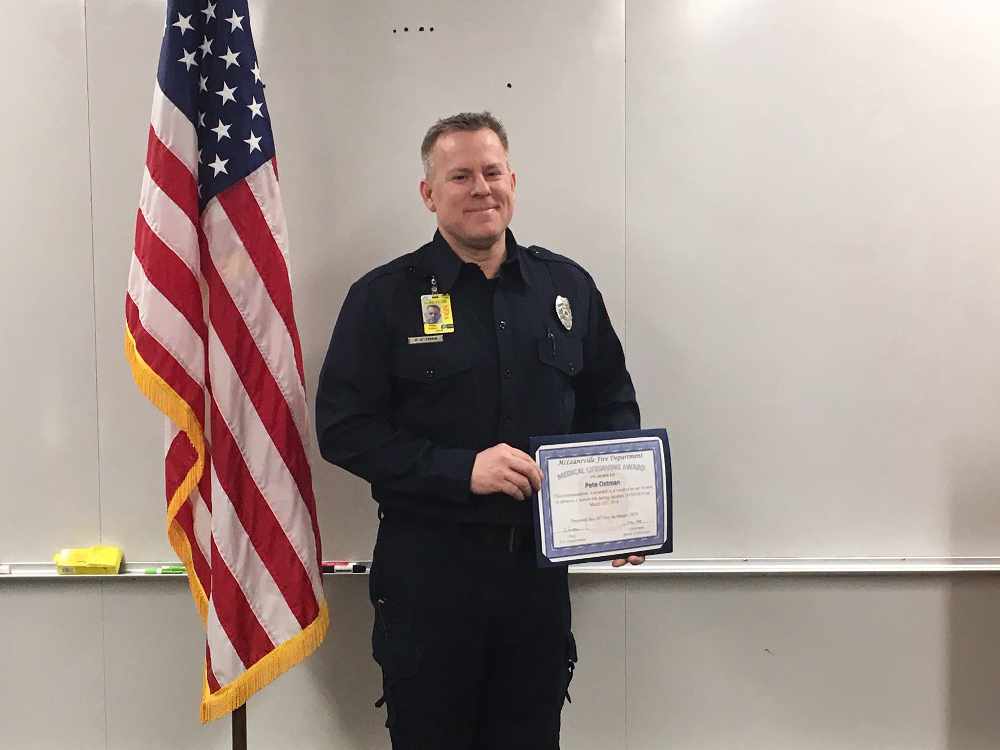 Photo courtesy of Capital City Fire Rescue
Juneau, Alaska (KINY) Firefighter/EMT Pete Ostman received an award for his work last March 31.
Ostman received the Medical Lifesaving Award on behalf of his prior fire department, McLeansville Fire Department.
Last March 31, Ostman and other firefighter responded to a residence where they found an individual that was not breathing and did not have a pulse. They started CPR and before the ambulance had arrived, they were able to revive the patient.
The patient survived the medical emergency.
CCFR Officials said they are fortunate to have Mr. Ostman in the department.