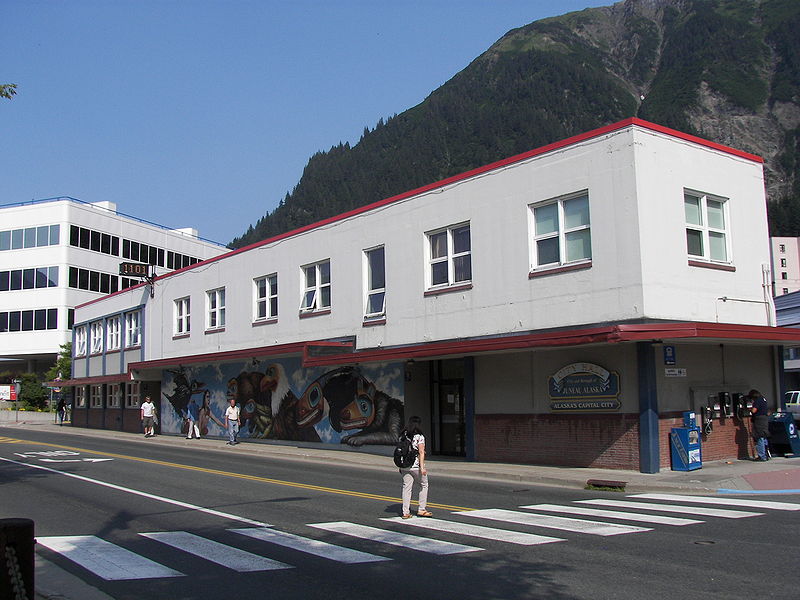 Juneau, Alaska (KINY) - The Juneau Assembly passed a motion of support to work with Norwegian Cruise Lines' request to lease municipal tide lands, at their meeting Monday night.
This tideland is adjacent to land that NCL already owns, which they acquired from the Alaska Mental Health Trust Land Office in 2019.
City manager Rorie Watt provided an explanation of what a "yes" vote means by stating that if the assembly provides the motion of support to work with the original proposer, staff will direct NCL to apply for city permits, outline the public process and negotiate terms and conditions of a lease. Staff will also provide regular reports to the Lands, Housing, and Economic Development Committee on progress of this lease.
However, if the assembly failed to provide a motion to work with the original proposer and determined to lease should not be considered, then the application process would have been concluded.
Assemblymember Michelle Bonnet Hale voiced her concerns over voting yes, even though she doesn't think "no" is right either.
"I don't necessarily think we should say no at this point but my concern is about supporting working with NCL to negotiate terms and conditions of a lease," Hale said. "I know that the Manager talks about outlining the public process, but sort of right out of the gate we have an application for a lease and we, because we're still in this pandemic and we're still trying to catch up with everything, we haven't really figured out what that process is going to be like. It does make me uncomfortable that we're putting the cart before the horse, and starting down that road without really knowing where we're going, but once we started down that road, we're not going to be able to stop."
Her colleague, Wade Bryson, said a "no" vote is a signal that Juneau is not open for business.
"We're not setting anything in stone, but we're allowing this company that wants to invest in the community to begin discussions with the one guy that can answer their questions like, 'How much is it going to cost? How difficult is this going to be?'" Bryson said. "If we don't even allow them to start, it's another message that 'Nope we're not open for business.' Every time we tell somebody, no you can't develop, we are telling that message to the entire community."
The motion of support passed.
Also at the meeting Monday, the Assembly voted to move just over $42,000 to the manager for tourism-related services, such as to Travel Juneau for crossing guards downtown. The funding is provided by marine passenger fees and was not originally in this year's budget due to uncertainty over whether there would be a tourism season.