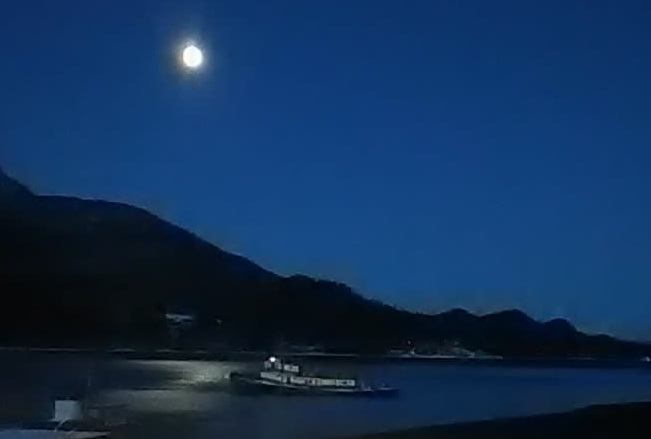 Juneau, Alaska (KINY) - After dragging anchor from atop state tidelands in Gastineau Channel and ending up off Norway Point, the derelict Tugboat Lumberman is back in CBJ jurisdiction. It was moved to the inside of the cruise ship terminal dock.
Port Director Carl Uchytil outlined the next steps on Action Line. "We've just sent the letter to the last responsible party and so we've said we intend to impound it on the 31st of this month. At that point, it will be ours lock, stock and barrel and we're working every angle to figure out the most cost effective means to deal with a 106-foot derelict tug."
The letter went to Brendan Mattson of Petersburg who abandoned the vessel. Uchytil estimates the cost of dealing with the Lumberman at $100,000. He added that does not count the sweat equity devoted by the Coast Guard and his staff's time.