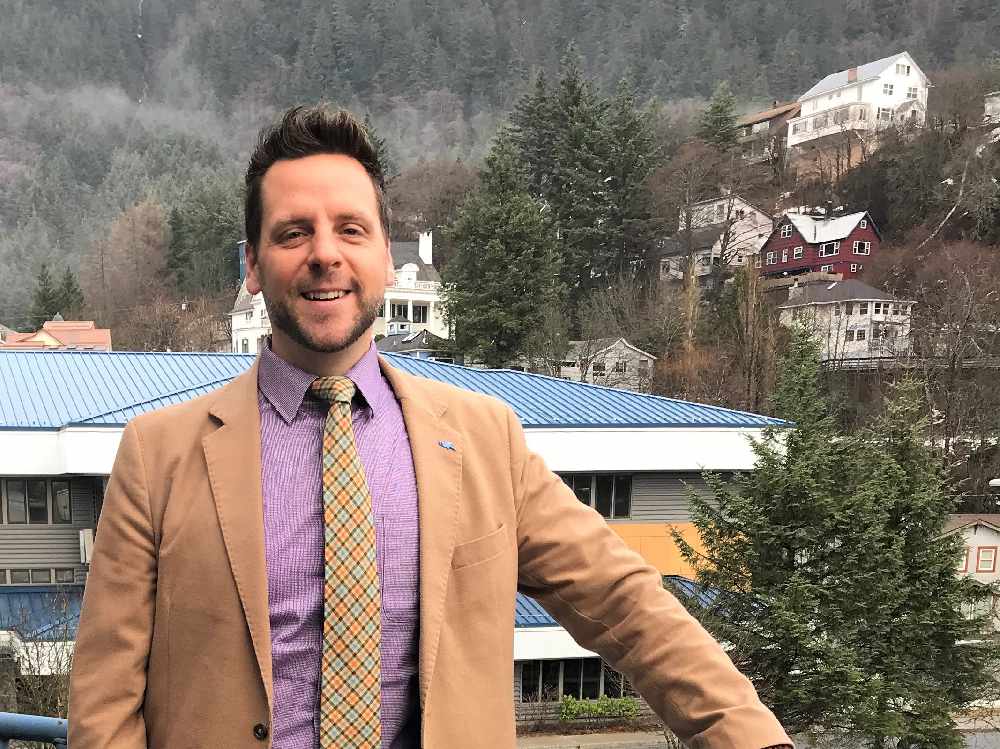 Jeff Rogers (courtesy photo)
Juneau, Alaska (KINY) Jeff Rogers will replace Bob Bartholomew who retires at the end of July.
Rogers currently is the Administrative Services Director for the Alaska Department of Environmental Conservation. His first day on the job is March 18.
Rogers currently helps the DEC with accounting, information technology, human resources, the annual budget, and supervises a team of 48 employees.
"I'm thrilled to be joining CBJ. Juneau is my home. I live here, I play here, I fell in love here. Working for the State has been so rewarding, but my transition to CBJ feels like a homecoming. I'm most excited to work with the Assembly and CBJ's dynamic staff to solve problems and to continue building the community we all want to live in," Rogers said.

City Manager Rorie Watt said he's excited to bring Rogers on as part of CBJ's team. "His enthusiasm and drive are going to be great fits for the CBJ. The Finance Department is a big and complicated part of the organization and I really look forward to Jeff's skills," he said.
Rogers completed a Master of Fine Arts degree at Yale University in 2007. Afterward, he worked in business administration for the university while studying at the Yale School of Management. In 2009, he accepted a position as the Managing Director of Perseverance Theatre before becoming an aide to the Alaska Senate Finance Committee in 2010.
Rogers will earn an annual salary of $134,555.