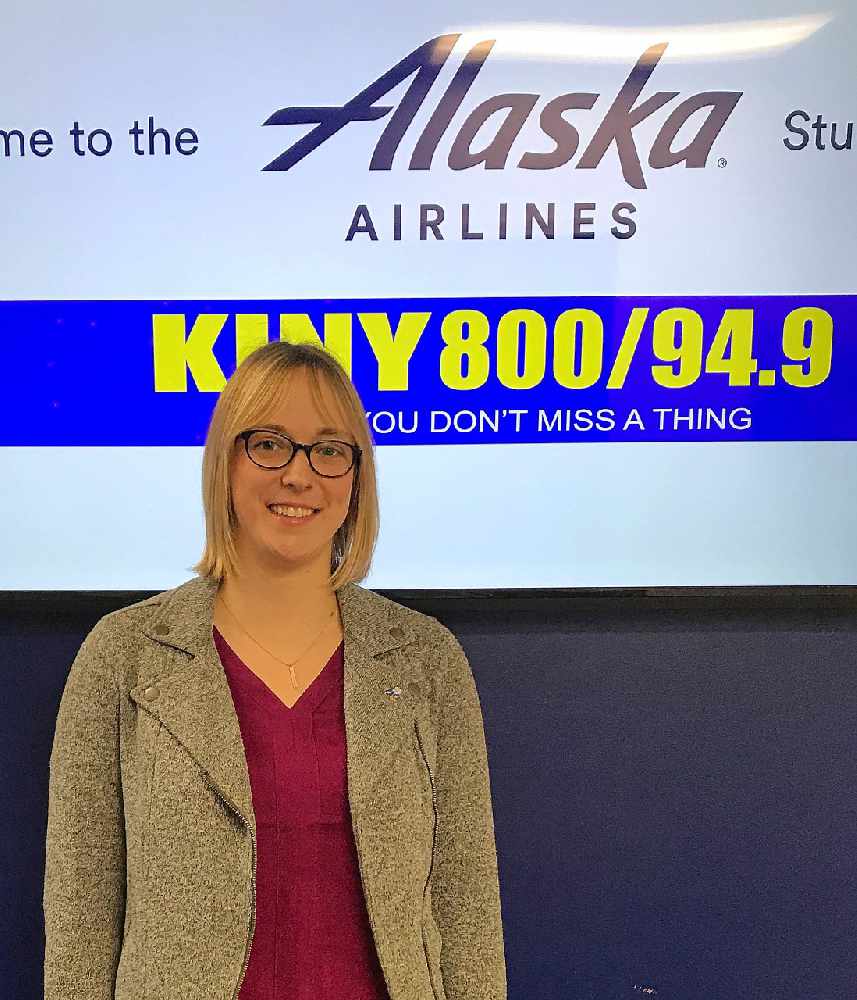 CBJ Assemblymember Carole Triem.
Juneau, Alaska (KINY) - Some on the CBJ Assembly argue its time to eliminate the sales tax exemption for sales on board cruise ships, others argue now is not the right time due to uncertainty from COVID-19.
The proposal was discussed at the Committee of the Whole meeting. The committee meets again on September 14. The next regular assembly meeting is September 21.
The removal of the exemption would begin in January 2022 if the ordinance is adopted.
Finance Director Jeff Rogers told the assembly that between $12 and $13 million in offshore sales would be taxable each year. That would bring into the CBJ budget an estimated $600,000 in sales taxes.
CBJ Manager Rorie Watt urged the assembly to delay the move, "The cruise industry would perceive this as a disincentive or a minor barrier. I suggest we delay it a year and let the waters settle."
CBJ Assemblymember Rob Edwardson said he worried the cruise industry could send ships to other ports. He said there are too many unknowns for the cruise industry right now and he opposed putting up any more roadblocks for the industry, "We don't know what companies or consortiums will survive. We don't know how they will be doing financially. We don't know how they will be positioned regulatory wise and how the regulations will change around the world."
CBJ Assemblymember Carole Triem supported the removal of the exemption. She said the money would come in handy for the CBJ, "When I was reading through the finance documents it made me want to curl up in the fetal position and rock back and forth and cry. We are looking at budgets next year that are very bleak. We should look at this proposal as a way that we can increase our revenue."