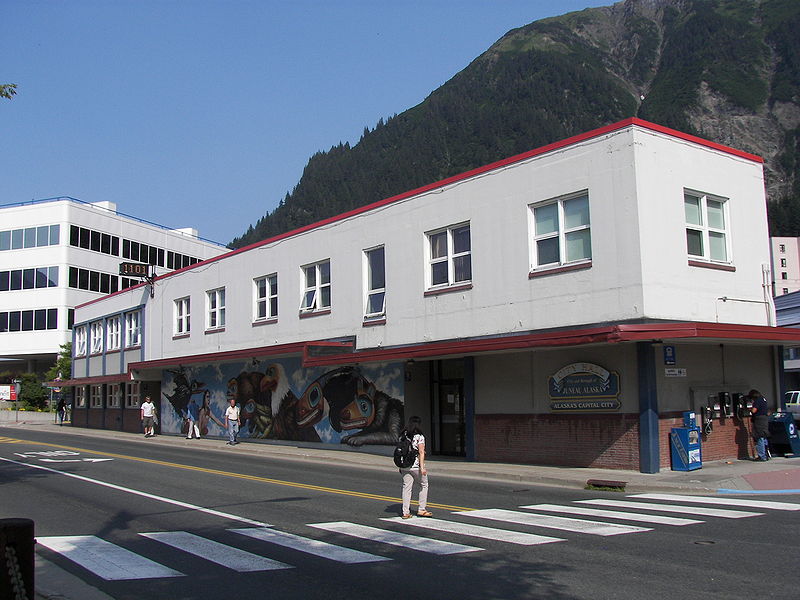 Juneau, Alaska (KINY) - The Juneau assembly met in a Committee of the Whole Monday night, during their meeting, they listened to a presentation on dock electrification for the cruise ships, approved helping docks and harbors with funding to buy the boatyard outside UAS marine tech lab, and heard an update on childcare funding allocations.
The first item was a lengthy presentation on the possibility of Dockside electrification, an issue that is a priority for the assembly.
The presentation covered the costs of building the infrastructure necessary to power visiting ships, and how the city would pay for it, as well as, the impacts on carbon emissions and air quality; comparable interruptible power users like greens creek mine and the franklin dock; and possible expansions of hydro-electric projects to support further electrification.
The electrification of the AS dock and installation of the necessary substation would cost over $13 million, while the cost of electrifying the CT dock would be over $11 million.
According to Ben Haight, one of the consultants, the energy available to the ships depends on when precipitation is available to the hydroelectric plant. During a cold winter, energy is not available until mid- late summer, warm winters on the other hand may leave the late summer lacking water.
A conclusion Haight drew was that energy will be available for cruise ships about 25% of the time, but with the difficulties of predicting precipitation caused by climate change, and possible future hydroelectric projects, that could change.
The expense and possible limits of use mean the city is unable to pay for the project entirely and would have to rely on federal grants. Jim Calvin, Vice president and senior economist at McKinley Research Group, said there is no way that the city would want to take on the debt with the expectation that cruise lines or Dock and Harbors would be able to pay for it.
In other matters, the committee approved $2.88 million dollars to fully fund purchasing the boatyard near the University of Alaska Southeast's marine tech lab.
The city has been leasing the property since 1988 for a favorable rate after committing $500,000 dollars to the Egan library, but the lease ran out in May 2021. UAS has extended the lease for the year. The lease could be renewed once at the current fair market value of $230,000, the city in the previous year paid $8,500.
The revenue Docks and Harbors makes off the yard is around $30,000 a year, and to pay for continuing the lease of the yard the harbors would have to raise rates.
Assemblymember Alicia Hughes-Skandis noted that the Harbors is already looking at their rates overall in Juneau, and said it would be nice to not throw more pressure on them.
An update was provided by Robert Barr on a change in funding to access money already set aside for childcare.