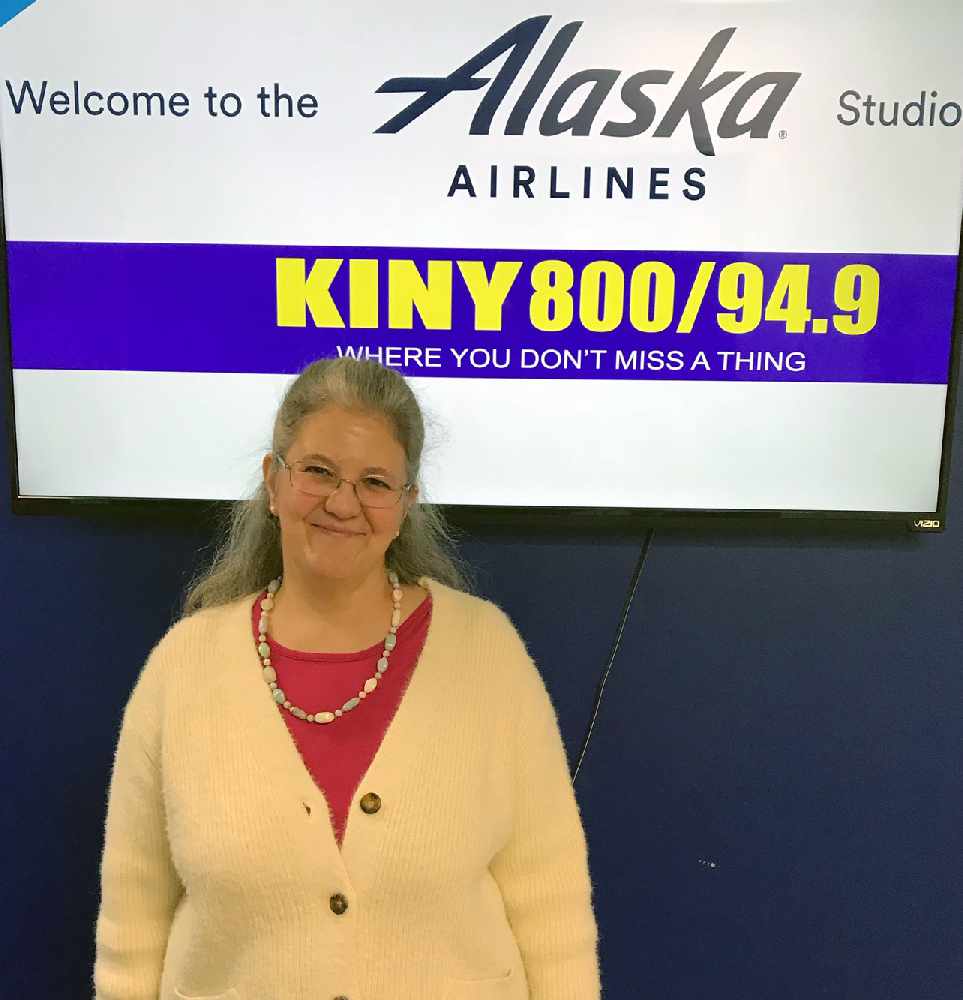 Assemblymember Michelle Bonnet-Hale
Juneau, Alaska (KINY) - After nearly a month of consideration the CBJ Assembly adopted an emergency resolution to offer $200,000 in rental housing assistance to those most in need.
The assistance is designed to fill the gap between now and when various federal and state programs kick in like direct stimulus checks, unemployment benefits, and small business loans.
Lauren MacVey said getting help to the most in need was the suggestion of the Economic Stabilization Task Force. They also recommended the CBJ try to avoid duplication and not provide assistance to others already being helped by state and federal programs.
"With all the safety net programs out there how do we make sure the CBJ's money is filling in the gaps. If we are surgical about it more families will see benefits," she said.
Vice Mayor Maria Gladziszewski said the task force did good work and the goal is to get the money to people who need it.
"It is not barriers it is getting it to people that need it," she added.
Assemblymember Loren Jones said he thought the CBJ was putting up barriers for people with needs and not for businesses. He said he supported getting help to people but this was a bad piece of legislation.
Assemblymember Carole Triem said she didn't feel the task force membership did not represent the needs of Juneau. She said the money is coming from the affordable housing fund and is the most appropriate funds to use for this emergency
"I don't think we should be overly controlling. If we try to do that we will prevent people that need the money from getting it," she added.
Assemblymember Wade Bryson said rules need to be in place when the CBJ is giving out free money. He said it would be a good safeguard. "They want to make sure they are not giving it to the wrong people in the wrong amounts."
Assemblymember Rob Edwardson said they spent a lot of time on spending $200,000 for needy people and little time on the small business loan program of $3 million.
"We have given millions of dollars to businesses and organizations not asking them to jump over these kinds of hurdles," he said.
Assemblymember Greg Smith said the goal should be to help the most people. He said having criteria should help the CBJ meet that goal.
Assemblymember Michele Bonnet Hale said the assembly doesn't realize the scope of the problem that they are facing. She spoke about the financial position the CBJ is in and being cautious.
"I think adding money would be a big mistake until we know the full scope of the need," she added. "The more money we hold in reserve, the better position we will be in financially."