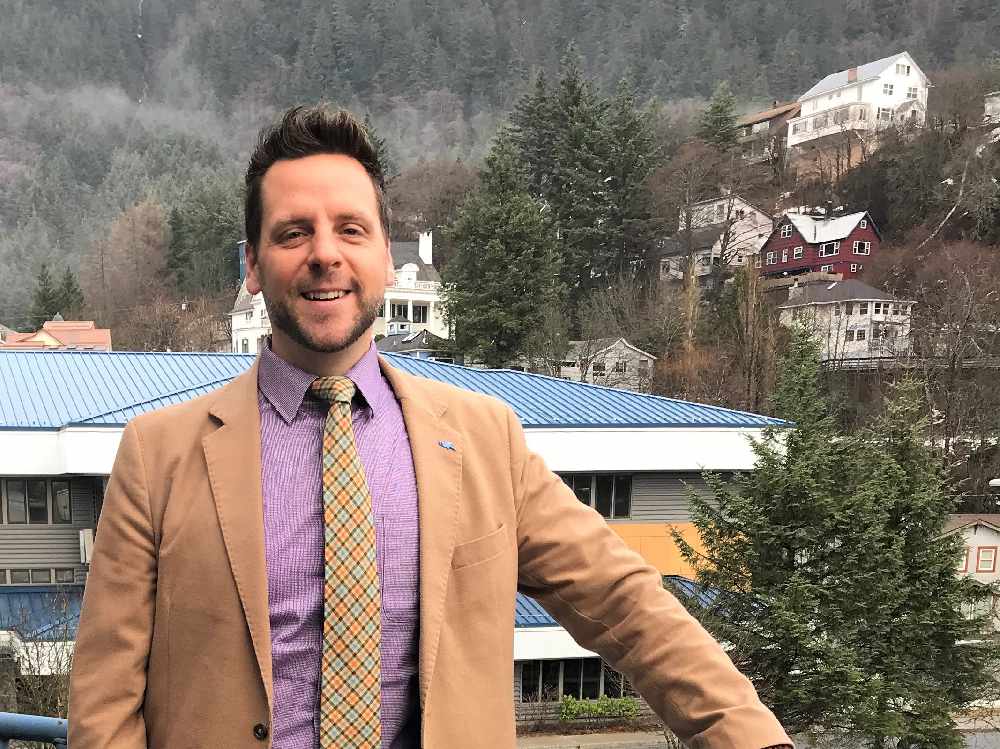 CBJ Finance Director Jeff Rogers.
Juneau, Alaska (KINY) - COVID-19 has introduced significant uncertainty to the CBJ near-term financial picture, Finance Director Jeff Rogers contends.
Rogers sent a letter to the CBJ Finance Committee to talk about the near-term and long-term impacts. In one scenario he predicted a loss of $4.5 million in sales tax revenues for fiscal years 2020, 2021, and 2022.
If the season was seriously diminished the floor for sales taxes is estimated at $46-47 million. By comparison, $50.3 million was collected in fiscal year 2019. They projected a 10 percent reduction in sales taxes for the fourth quarter of the 2020 fiscal year, between April and June. A total of $12.4 million is projected to be collected.
Rogers said it is estimated that summertime cruise visitors provide roughly $10 million per year in sales taxes.
"It is not fruitful to speculate about the specifics about the spread of the virus, but there are early indications that Juneau's cruise season could be considerably curtailed."
The U.S. State Department recently urged U.S. citizens to avoid cruise travel, especially the elderly and those with underlying health conditions.
"It is too early to tell about the impacts on our economy. This could have a very damaging effect, near term and midterm, on Juneau's economy that constrains our ability to raise revenues," he added.
Cruise companies have also reported 'negative net bookings' that shows the number of cruises canceled exceeds the number of newly booked cruises.
Summer tourism accounts for between 18-20 percent of annual sales tax revenues in Juneau.
"A diminished cruise season will inevitably result in diminished revenues. Whatever impact COVID-19 has will be financially split between fiscal year 2020 and 2021," he added.
Rogers also said the reduction in cruise visitation would decrease marine passenger fees, result in fewer overnight stays in hotels that would lower hotel bed tax receipts, and decreased fees from a reduction in public and social engagements.
Rogers said cooperation at the Capitol between the Governor and legislature on the state budget could help the economy this year.
Rogers also wrote that the CBJ has considerable restricted and unrestricted reserves to weather the storm.