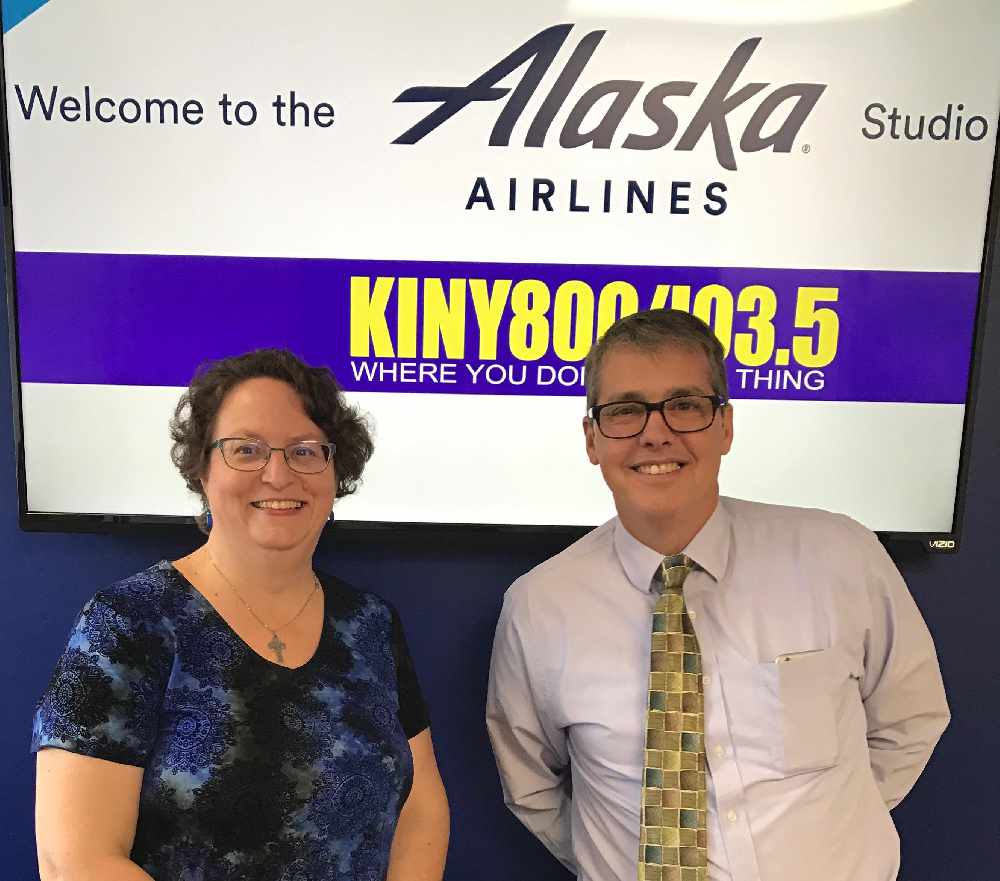 CBJ Clerk Beth McEwen along with CIty Manager Rorie Watt
Juneau, Alaska (KINY) - News of the North and the CBJ Clerk's Office experienced great frustration in contacting the postal service to determine why hundreds of ballots from the local election last October were not postmarked.
Clerk Beth McEwen tells us they were rather frustrated with that experience as well. She says they visited the postal service multiple times every week for over a month to try and actually speak to a postmaster.
When she was finally able to make contact, she was told that the business reply mail, first-class postage, which was the model CBJ used, does not get a postmark. Even those the guidelines on the agency's website state it will postmark every piece of election mail, McEwen says in reality that's not what is occurring. The clerk was told that the postal service here did not have the type of equipment that would postmark business replay mail nor did the postmaster anticipate obtaining that equipment any time soon. "I have to say I was rather frustrated with the answers."
During an interview with News of the North, the clerk explained the action she will take. "I'm going to recommend the Assembly does not use the business reply mail. If we are going to be doing vote by mail, which is what it looks like we're doing, I'm going to suggest that we have the voters actually mail them using a first-class stamp and take their actual ballot return envelopes into a post office and have it hand canceled in front of the voter so that the voter knows, yes, that was in fact postmarked."
Over 300 votes were rejected since they weren't postmarked. No election results would have changed, but such a large number could have changed the results of past elections and could potentially change the outcomes in future balloting.