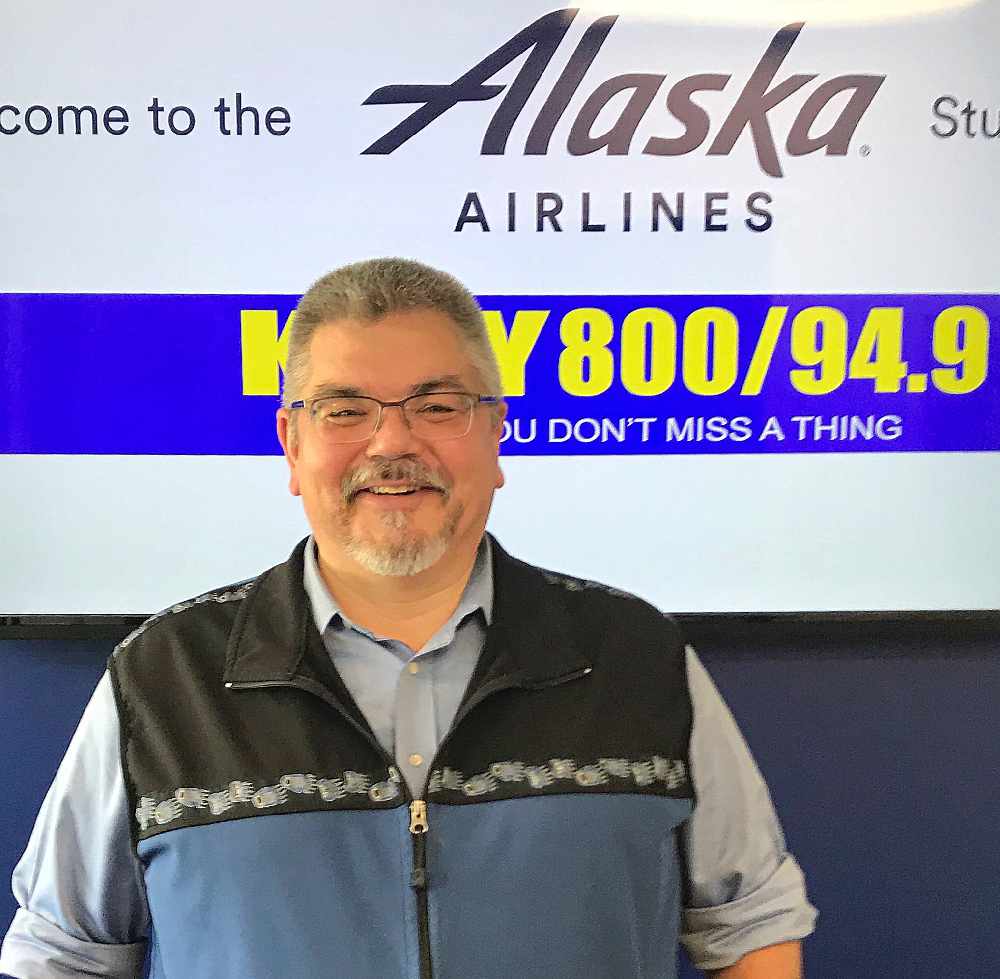 Assemblymember Rob Edwardson.
Juneau, Alaska (KINY) - The CBJ Assembly heard a wide range of comments both in support and in opposition to a gradual reopening of local businesses.
Chamber of Commerce Executive Director Craig Dahl said a survey of local businesses found about half of them would reopen if allowed to do so.
He said they sent out 190 emails to business owners and received a 22 percent response.
He said some businesses are concerned about reopening immediately and some state that it will take a week or two to meet the governor's mandates.
April Gilbert said she opposed a CBJ resolution that would limit gatherings to 10, not the 20 allowed by the governor.
"I think we can trust Alaskans to make good decisions. People are very good at keeping social distancing. I need we need to trust the residents of Juneau."
Debbie White said Juneau needs to work together to find ways to reopen the economy. She mentioned some businesses like hers will continue to encourage employees not ready to return to the public to work remotely.
Some residents were concerned about the risks of the spread of the virus while others complained about infringing on individual rights.
Others point out there are more than 20 people in grocery stores and they've been able to operate with social distancing, masks, and other restrictions.
The Assembly continued to debate the availability of testing, whether it would put people at risk of getting sick or dying if they relaxed regulations, and weighed the concerns of small business owners who are hurting economically.
Deputy Mayor Maria Gladiszewski said she was confident the experts are on top of the issue in Juneau. "I will support the conditions of the governor's mandate although I have concerns about particular ones."
Assemblymember Rob Edwardson asked if is Juneau willing to make more people sick. He said some compare dying to the loss of a business. He said the difference is the business owner is still alive after the crisis is over. "The experts say more people will get sick. If there is a small outbreak of 100 people, 20 would be serious, 10 incubated and four would die."
Mayor Beth Weldon questioned how many small businesses would actually open. She expressed confidence that businesses would take precautions. She encouraged a continued emphasis on public health and social distance.
The governor's Mandate 16 allows local governments the ability to choose different rules to allow for more precise control of COVID-19. The mandate allowed certain sectors of the economy to gradually open, including increasing gathering limits from 10 to 20 people. The CBJ resolution recommended by the city manager would have kept the gathering limit at 10 people to provide time to evaluate the consequences of the other measures.
The motion to approve the resolution failed in a vote of 7-2.