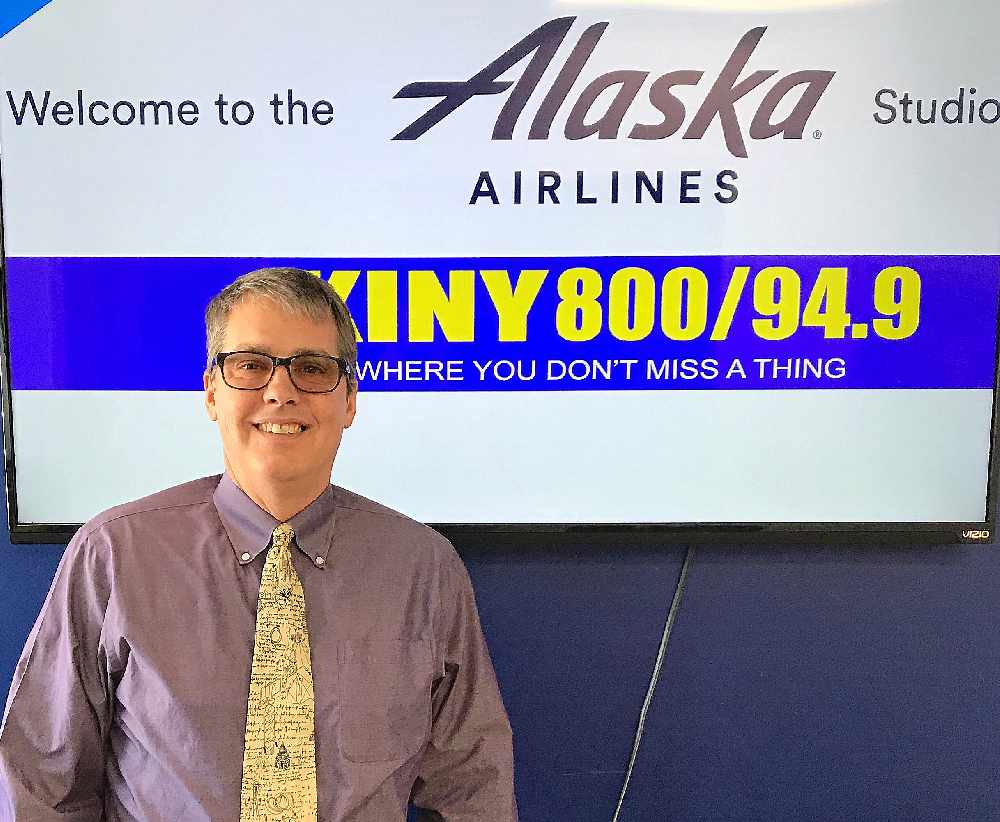 CBJ Manager Rorie Watt.
Juneau, Alaska (KINY) - A variety of agenda items related to the COVID-19 pandemic were addressed by the CBJ Assembly.
An ordinance would amend the earlier ordinance that created the COVID-19 Emergency Rental Assistance Program. It would change the funding source from the Affordable Housing Fund to the CARES Act Special Revenue Fund. The program would also be extended through the end of the year. The ordinance will be the subject of a public hearing on July 8.
Another ordinance introduced extends the time to review new zoning for downtown neighborhoods due to the coronavirus. The alternative development overlay district goal is to provide adequate minimum standards and procedures for the construction of new residential buildings and the expansion, restoration, or repair of existing residential buildings.
Robert Barr told the assembly that Juneau currently has four active cases of COVID-19. He said there has been really good compliance for tests at the Juneau International Airport. He noted it takes about 48 hours to get results from commercial labs. State labs are taking two to four days to get test results back.
Barr estimated up to 200 out of state travelers and 200 in state travelers are visiting Juneau daily through the airport.
The Economic Stabilization Task Force gave an update on a non-profit grant program of $3.2 million that would be focused on Juneau based non-profits with a physical presence here. Faith-based organizations would be eligible. The CARES Act would provide funding.
The task force also proposed a $500,000 grant program to help local artists. The program would be administered by the Juneau Arts and Humanities Council with an emphasis on art focused on the pandemic.
Former Mayor Bruce Botello urged the CBJ to accelerate general obligation bonds to create more civic projects that put people back to work. Roof projects, extending the Pioneer Road to water, and work at Eaglecrest Ski Area were among the projects suggested.
Administrator Rorie Watt said it could be a good move for the economy. He said conservatives and liberals agree that infrastructure projects would assist the economy.
The assembly also introduced an ordinance that provides $50,000 as a local match to a Rasmuson Foundation grant to help arts and culture organizations whose local revenue sources have been disrupted by the COVID-19 pandemic.
In regular business, the assembly approved an ordinance to spend $700,000 to purchase new testing equipment for COVID-19 at Bartlett Regional Hospital. It will provide for same-day test results for the virus.
Mr. Watt reported over $25 million has been spent from CARES funds. The city allotment is $52.5 million. Another proposal would add $8.5 million for small business sustainability grants.
Watt said he is considering the purchase of buildings for a social services department. He also has planned a meeting with various local governments and Tlingit and Haida to review a request from Airlift Northwest.