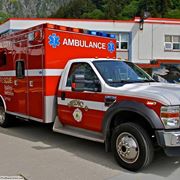 Juneau, Alaska (KINY) - Last Thursday morning's residential fire in the 55 hundred block of North Douglas Highway remains under investigation.
Fire Marshal Dan Jager said on Action Line that the cause is still undetermined. They were able to narrow down the origin to the living room on the first floor.
An insurance investigator is expected here this week. The fire marshal said the insurance company has a lot more in the way of resources and the financial ability to have a scientific lab check out things to help determine the cause.
The fire broke out late Thursday morning and was declared out at 12:22 that afternoon. It rekindled at about 2:30 the next morning. Jager said there were smoldering embers in a void space on the second floor near the front door. He said it, fortunately, didn't impact too much of the original fire area on the first floor.
The house was a total loss.
No one was injured in the incident.