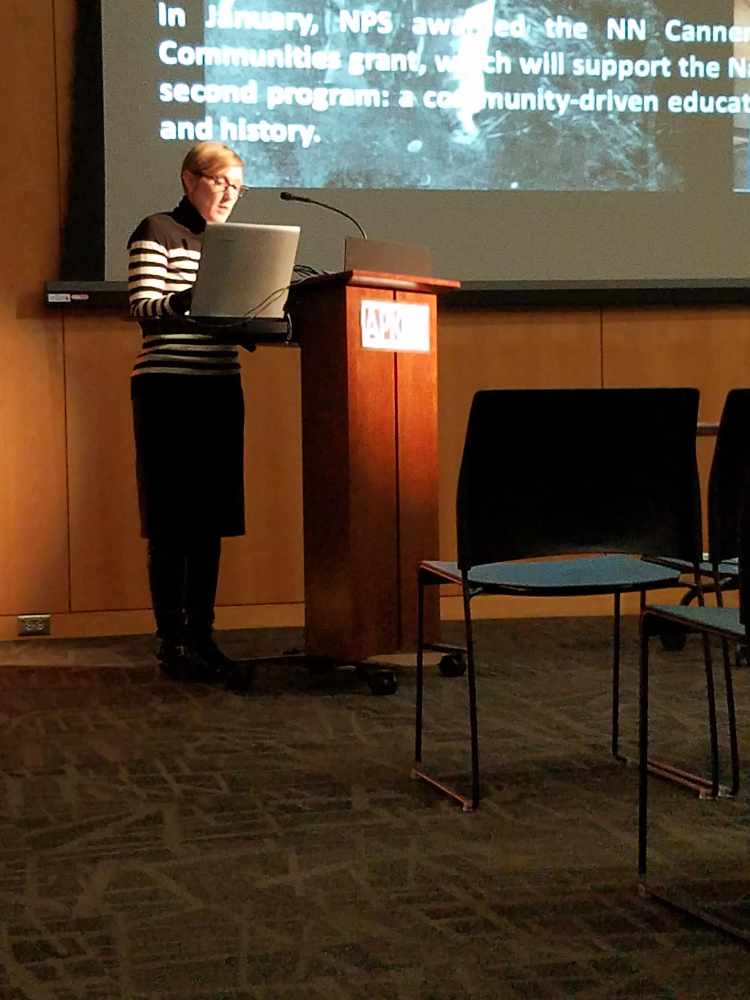 Catherine Ringsmuth Presenting at the alaska State Museum Downtown
UAA Historian has special ties to the site.
On Friday Night, Katherine Ringsmuth, who is a professor of History at the University of Alaska Anchorage, gave a talk at the Alaska State museum downtown regarding the NN Cannery, also known as the Diamond Cannery that sits at the Southern part of the NakNek river in Bristol Bay. She is working with a diverse team of archaeologists, filmmakers, and historians to add the Cannery to the National Register of Historic Places, as well as explore options for preserving the site for generations to come. Professor Ringsmuth has a special connection to the site as her father worked as the superintendent of the cannery, and she herself was employed there.
She says the site has the potential to shed light on the indigenous past, as well as showcasing the diversity of other cultures represented in the working population. She referenced a tradition called "Mug Up," which is a colloquial expression among the cannery workers for the break time in which everybody meets for coffee and pastries on the docks. She said that during this break, a myriad of different language could be spoken. There was a large presence of women in the workforce, but there were still issues of inequality at the cannery.
Professor Ringsmuth said that in particular, the Chinese were viewed as less masculine than other nationalities, and this was represented in their pay as well as having a separate bunkhouse.
While looking to preserve the physical structure, Professor Ringsmuth also advocated for the use of a low cost laser scan of the premises, which would preserve the site digitally and captures a large amount of detail than can be explored by anyone.
Her team made a video of the site including stories and HD drone footage that can be found on the Alaska Historical Society's Blog under the NN Cannery.