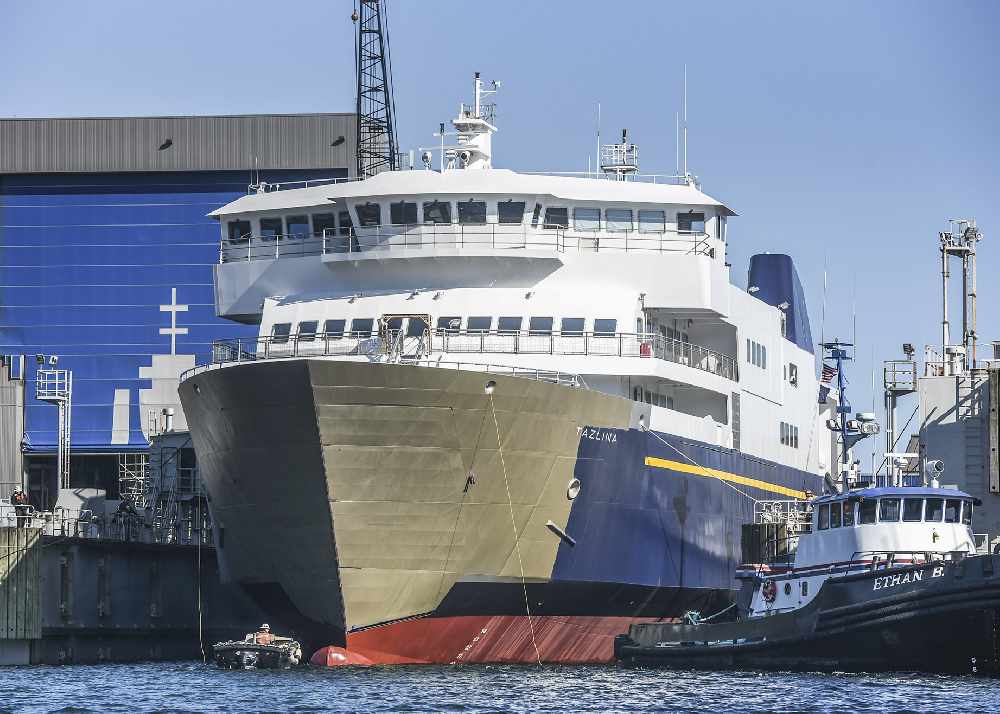 The M/V Tazlina.
Juneau, Alaska (KINY) - Deputy Commissioner of the Alaska Department of Transportation Rob Carpenter said the project is heading toward development.
The project was estimated to cost $27 million last year.
The money could come from the Juneau Access Road funding.
The new terminal would allow ferries to travel found trip to Haines and Skagway each day
Deputy Commissioner Rob Carpenter said they have talked with the property owner and done some other preliminary work on the terminal.
"It is very conceptual at this point. Goldbelt owns the property and we are in preliminary negotiations. There are preliminary designs in place," he added.
Carpenter said he thinks construction could begin in a year or two. The date to become operational is not determined.
"We still have to negotiate with Goldbelt. Once we have some firm plans with them then we would proceed with the final design. We have the money for it. Juneau Access money is out there and this is definitely part of Juneau Access," he said.
The Tazlina or the Hubbard could handle a 12 hour day as a day boat without crew quarters.
Carpenter said at least some progress is being made on the project
Carpenter said there has been no further work done on the Juneau Access Road.