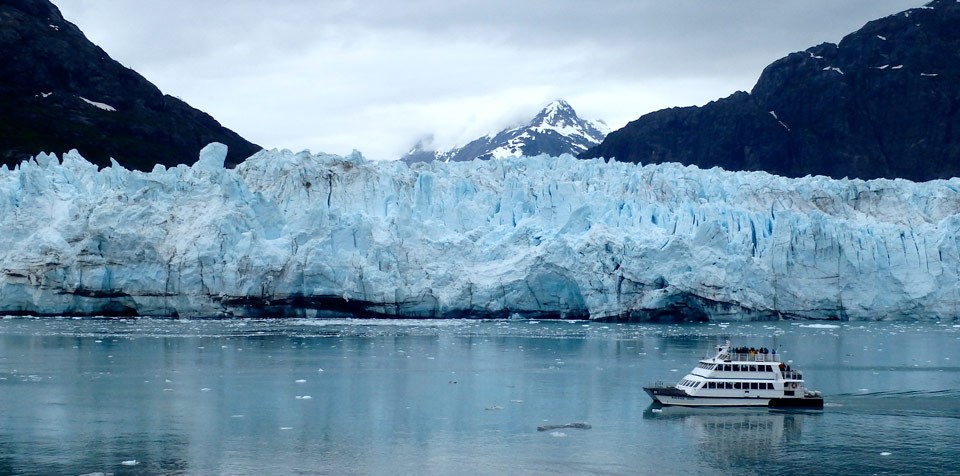 Juneau, Alaska (KINY) - Glacier Bay National Park and Preserve is announcing additional modifications to operations to support federal, state, and local efforts to slow the spread of COVID-19.
Effective immediately, the campground and warming hut in Bartlett Cove is closed to campers. Park officials are also changing the time frame for reserving advanced-notice boater permits from 60 days to 14 days prior to entry.
The decision to close the campground comes in response to multiple factors including known community spread of COVID-19 in Juneau, the main community through which virtually all air travel visitors transit to access Gustavus, Bartlett Cove and Glacier Bay proper.
Per the State of Alaska Health Mandate 12 that went into effect in late March, travel is prohibited between communities in Alaska except to support critical infrastructure or critical personal needs. The state and City of Gustavus also call for mandatory self-quarantine by individuals entering the state, as well as the community of Gustavus.
The dry campground has no handwashing facilities and limited staffing does not allow for routine cleaning of facilities multiple times per day. The park has no control over group composition or origin, or group numbers in tents or sites, and therefore cannot enforce social distancing practices recommended by the Centers for Disease Control and Prevention and mandated by the state. If the campground remains open it is an attractive nuisance inviting Alaskans and visitors to travel from their communities to the park and congregate in campgrounds in violation of state mandates. This emergency closer will be in effect for 60 days from April 6.
Citing state and local travel restrictions, as well as the closure of the U.S./Canada border to non-essential travel, which includes recreational travel, park officials are shortening the time frame for reserving advance-notice boater permits from 60 days prior to 14 days. Once reserved, advanced-notice permits must be confirmed within 48 hours of scheduled entry.
Permits not confirmed through the park's Visitor Information Station by 10 a.m. on the scheduled date of entry will be canceled and made available for reissue. The goal of this measure is to shorten the time between when the reservation is made and when it might be used to better reflect existing travel restrictions.
Information on how to reserve an advanced-notice permit is available at the park website at nps.gov/glba.
This provision will remain in effect until further notice.